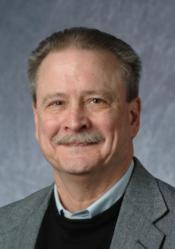 UGSM-Monarch Business School Switzerland has many unique programs specifically designed for Executives and practicing managers. I look forward to helping to develop them further along with working to continue to improve the caliber of the faculty members.
Zug, Switzerland (PRWEB) April 11, 2011
It is with great pleasure that Monarch Business School Switzerland announces that Prof. Dr. Lee Dahringer has assumed the position of Dean of the Faculty and Professor of Marketing.
Previous to Monarch, Dr. Dahringer held the position of Dean at the Sellinger School of Business at Loyola University in Maryland. He has also held Dean positions at the College of Business and Economics of West Virginia University (Morgantown) and at the College of Business Administration at Butler University in Indianapolis where he also held professorships in Marketing. Dr. Dahringer has also held various Director positions at the Goizueta Business School at Emory University in Atlanta. He has considerable international experience having held the position of Director of the International MBA Program at Nijenrode Universiteit in The Netherlands as well as Visiting Professorships at the University of Innsbruck, Johannes Kepler University-Linz, Bocconi Business School-Italy, University of Queensland-Australia, H.E.C.-France, ESC-France, University of Lund-Sweden and the Indian Institute of Management-Bangalore. He has also held teaching positions at the University of North Carolina, the University of Colorado and Iowa State University in the past.
Dr. Dahringer holds a Doctorate in Business Administration from the University of Colorado at Boulder, an M.B.A. from the University of Missouri at Columbia and a Bachelor of Science from the University of Western Kentucky at Bowling Green. He is the recipient of numerous research and teaching awards from West Virginia University, Nijenrode University, Emory University, University of North Carolina and the University of Queensland.
In his various capacities as Dean, Dr. Dahringer has focused on the strategic process of his graduate schools in further enhancing their reputations through the obtaining of accreditation, revision of their graduate programs, establishing new student learning assessments while increasing the research output of the professors. He has held the position of Chair on several AACSB accreditation and re-accreditation teams as well as coordinating conferences. He has experience on various Councils of Academic Deans, Faculty Senates and curriculum task forces. He has sat on the Board of Advisors for the Executive Women International Leadership Academy as well as being a Program Reviewer for the U.S. Department of Education. He has also sat as a Member of the Board of the International Association of Jesuit Business Schools as well as being active on several editorial review boards of internationally recognized journals.
UGSM-Monarch Business School is please to welcome Dr. Dahringer to the University and we look forward to the University making great strides under his leadership.
About UGSM-Monarch Business School Switzerland
The University For Graduate Studies in Management-Monarch Business School Switzerland is a private, high-quality, accredited university focused on graduate studies in management located in Zug, Switzerland. UGSM-Monarch runs under the leadership of its Dean Dr. Lee Dahringer and is focused on both active students and returning professionals. UGSM-Monarch has an international faculty of professors with teaching experience from top business schools from around the world. Students may follow graduate business research programs under either of the Doctor of Philosophy in Business Research or Doctor of Professional Studies streams as well as follow Executive Management programs. UGSM-Monarch Business School is a member of ACUNS-The Academic Council of the United Nations System, ECBE-The European Council on Business Education and ACBSP-The Accreditation Council For Business Schools And Programs.
You may visit the UGSM-Monarch Business School website at: http://www.ugsm-monarch.com
###