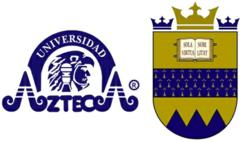 The Doctoral degrees in Management are highly transferable between countries and have been considered comparable to the British (UK) Ph.D. award by the UK National Agency, and this we believe is a true benefit for our students.
Zug, Switzerland (PRWEB) April 03, 2011
UGSM-Monarch Business School Switzerland and Universidad Azteca Mexico announces a cooperation agreement to offer dual degrees (D.Phil./Ph.D.) across their respective Master and Doctoral programs specifically designed for Executives and Practicing Managers.
The recently signed agreement will allow students from either UGSM-Monarch Business School Switzerland or Universidad Azteca to register in the reciprocal program of the partner university. Upon successful graduation of their home program students will receive the equivalent dual degree from the partner university.
The agreement is seen as a significant step forward for both institutions in further internationalizing their program offerings and degrees. Students registering for the dual degree option are expected to benefit significantly from the extended program network and global coverage of the degrees. Dr. Jeffrey Henderson, Director of Studies at UGSM-Monarch Business School was quoted as saying,
"The agreement with Universidad Azteca enables our students to also obtain either the master or doctoral degree from a federally recognized University in Mexico that is also listed as recognized by UNESCO. The Doctoral degrees are highly transferable between countries and have been considered comparable to the British (UK) Ph.D. award by the UK National Agency, and this we believe is a true benefit for our own students."
The agreement covers uniquely designed programs from UGSM-Monarch Business School Switzerland including the Doctor of Philosophy in Business Research and Doctor of Professional Studies, both thesis-only doctorates designed for executives and professional managers. Graduating students will now obtain the D.Phil./Ph.D. or D.Prof./Ph.D. awards. The Ph.D. in Management awarded by Universidad Azteca has been evaluated through individual assessment as comparable with degrees awarded in the UK, Canada, India, and South Africa by their respective qualification agencies.
About UGSM-Monarch Business School
The University For Graduate Studies in Management-Monarch Business School is a private, high-quality, accredited university focused on graduate studies in management located in Zug, Switzerland. UGSM-Monarch runs under the leadership of its Dean Dr. Lee Dahringer and is focused on both active students and returning professionals. UGSM-Monarch has an international faculty of professors with teaching experience from top business schools from around the world. Students may follow graduate business research programs under either of the Doctor of Philosophy or Doctor of Professional Studies streams as well as follow Executive Management programs. UGSM-Monarch Business School is a member of ACUNS-The Academic Council of the United Nations System, ECBE-The European Council on Business Education and EIASM-The European Institute For Advanced Studies In Management.
You may visit the UGSM-Monarch Business School website at: http://www.ugsm-monarch.com
About Universidad Azteca
Universidad Azteca has been operating its world-class research and curriculum for over 18 years with five campuses across Mexico with a total of 17,000 Alumni world-wide to date. Universidad Azteca is a private university with recognition of the Official Validity of Studies awarded by the Federal Ministry of Education of the Republic and recognized by the Federal Government of Mexico to award University degrees. The university is listed on the international level with the United Nations Educational, Scientific and Cultural Organization (UNESCO), International Association of Universities under the list of universities of Mexico in the International Handbook and official directory of accredited universities published by the United Nations.
You may visit the Universidad Azteca International website at: http://www.azteca-edu.net/int/
###