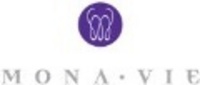 Most importantly, TSG and MonaVie share the same values of focus, integrity, and results.
SALT LAKE CITY (PRWEB) March 25, 2008
TSG pioneered focused investing in high-growth, well-branded and well-managed consumer companies and has an exceptional 20-year track record. With approximately $1.5 billion in capital under management, TSG has invested in well-respected brands such as Arrowhead Mills, Terra Chips, Glaceau VitaminWater, PureOlogy, Smart Balance, Smashbox Cosmetics, Meguiar's, Famous Amos, MET-Rx, and Mauna Loa Macadamia Nuts, among others.
"MonaVie just got stronger through our strategic partnership with TSG, and I'm excited because our distributors will be the beneficiaries," said Dallin Larsen, founder and president of MonaVie. "Most importantly, TSG and MonaVie share the same values of focus, integrity, and results."
Charles H. Esserman, president and chief executive officer of TSG, said that he personally embraces MonaVie's mission of providing the best products that nature and science can create as well as an opportunity that allows people to pursue their dreams. TSG is more proud of its investment in MonaVie than any other company in its history.
"Since founding TSG, I have invested in many companies that I am very proud of, which have become enormous consumer brands," said Esserman. "With so many passionate and capable people working together, MonaVie has the potential to dwarf the growth of all of the brands we have participated in building. This is a once in a lifetime opportunity for TSG, based upon the future outlook of MonaVie and its potential to help people on so many levels."
Introduced in January 2005, MonaVie develops and markets scientifically formulated, premium quality nutritional products, specifically for person-to-person distribution. For more information about MonaVie brand products or how to join the MonaVie family, call 1-866-217-8455 or visit http://www.monavie.com.