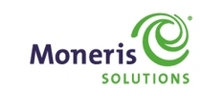 We saw numerous merchants well prepared for the Mother's Day rush. Businesses of all sizes were ready to entice customers by stocking more inventory, advertising specials, scheduling more staff to meet customer demands and adjusting their hours to maximize the number of customers served and the number of transactions processed
Toronto (Vocus) May 13, 2010
Canadians certainly love their moms, lavishing them with cards, baked goods, cards, books, candy and jewellery for Mother's Day 2010. Point-of-sale results from Moneris Solutions, Canada's largest provider of payment processing solutions, reveals that bakeries across the country experienced a surge of 17 per cent in business during Mother's Day weekend year-over-year, with credit card transactions jumping by 3 per cent over the same weekend last year.
"We saw numerous merchants well prepared for the Mother's Day rush. Businesses of all sizes were ready to entice customers by stocking more inventory, advertising specials, scheduling more staff to meet customer demands and adjusting their hours to maximize the number of customers served and the number of transactions processed", said David Ades, Senior Vice-President at Moneris Solutions.
Stationery stores, book stores and jewellery retailers across the country also experienced an increase in transactions this past Mother's Day. Loved ones expressed their gratitude to mothers with a 10 per cent increase in stationery and card product purchases this year, while moms are sure to be well read with book stores ending this chapter of Mother's Day with a 3.75 per cent increase in dollar volumes. Mom's traded in last year's flowers for jewellery with jewellers seeing their dollar volumes rise by 7 per cent while florist and spa purchases remained flat.
"Many bakeries, florists and jewellers are independent businesses process a large percentage of their annual business on Mother's Day weekend," continued Ades. "For these small business merchants, preparing for special events throughout the year is crucial to their success."
Loved ones were not just doting on their mothers with gifts, when it came down to what to feed Mom for her special day, mothers were wined and dined at restaurants that brought in 2 per cent more sales than Mother's Day last year.
It was best to be a mother in Newfoundland this year with retail sales increasing almost 12 per cent from last year, while Quebec and PEI mothers were also gifted handsomely with 4 per cent and 7 per cent increase in sales respectively.
Moneris' POS payment processing infrastructure helps merchants process high volumes of credit and debit card transactions and payments at point-of-sale quickly and securely. The company's Mother's Day data tallied the number of transactions and dollar value differentials processed on its debit and credit card terminals at merchants across Canada between the weekends of May 8-10, 2009 and May 7-9, 2010.
About Moneris Solutions
As one of North America's largest providers of payment processing solutions, Moneris offers credit, debit, wireless and online payment services for merchants in virtually every industry segment and processes more than 3 billion transactions annually. Through its Ernex division, Moneris offers electronic loyalty and stored-value gift card programs. With more than 350,000 merchant locations, Moneris provides the hardware, software and systems needed to improve business efficiency and manage payments. For more information please visit http://www.moneris.com.
Media Contact:
Santo Ligotti
Moneris Solutions
416-734-1583
santo(dot)ligotti(at)moneris(dot)com
# # #