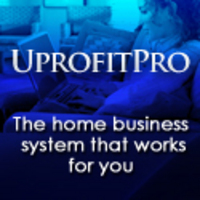 "More important than what business you do is who you do it with" John Lavenia
Tokyo, Japan (PRWEB) March 10, 2011
Dubbed the "the home business system that works for you", the aim of the new system is to eliminate any confusion for marketers over marketing and lead generation strategies, whilst creating an automatic, ongoing stream of residual income every month. The system places a heavy emphasis on speed – and focuses on ways which the marketer can promote their business much faster and achieve their desired financial rewards in a shorter space of time.
At first glance after logging in, the easy-to-use menu options in the back office can be navigated by everyone, including the absolute novice, with step by step instructional videos and valuable content to help guide the new marketer around.
UPP helps the marketer make more money in less time by equipping them with the very best marketing and coaching training available online today, to ensure they receive a steady stream of quality leads, attracting more people to their business in a shorter space of time and therefore increasing their residual income that much quicker.
The design of the system is such that the marketing required to promote it can be done at little or no cost to the marketer, and the sales funnel sorts through all the incoming leads to find out who is qualified and ready to buy, a task for most marketers that traditionally consumed many long hours.
Other features that have attracted great interest in the system to date have been the one click marketing for Facebook and Twitter, the very popular weekly Blackbelt Marketing call hosted by John, a blog and forum containing more tips and tricks from John and Shannon, and a weekly Marketing Mastery Webinar hosted by Shannon.
You can find out more about this brand new cutting edge system by visiting http://uprofitpro.com/?a_aid=2c9acb55&a_bid=0153ac68.
###