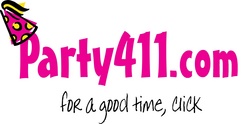 Mr. President (Have Pity on the Working Man)
Ferndale, WA (PRWEB) October 17, 2008
1. Suggested Invitation Ideas:
Use email. Or, oh gosh, the telephone! Or better yet, download the Party411™ Stock Certificate or Foreclosure Notice invitations at http://www.party411.com.
2. Suggested Party Location Ideas:
Use the hallowed halls of a closed bank or empty brokerage firm office (e.g., Lehman Bros.) that has paid their utilities. Or buy a house on Ebay for $2.50 and let the party double as a housewarming!
3. Suggested Food:
Government surplus cheese, Subprime Subs, day old bread from your local bakery outlet and some pork, of course.
4. Suggested Drinks:
Stock your bar with the regulars but rename them just the same.
                    Bull Marketaria (margarita) Gin and Bear It Wall St. Wallbanger Nasty Nasdaquiri (daquiri) Foreclosure Fizz In the Red Wine Bailout Brandy Sour 5. Suggested Décor:
Outside at your entrance create a cemetery with cardboard tombstones for all of the lending institutions and investment firms that have gone belly up.
Inside use sticky notes indicating where you would put different décor items (e.g., jointed skeletons cauldorns, body parts and more) if you had the money to pay for them.
6. Suggested Photo Opportunity:
Everyone wants a souvenir, so set up some black dowel rods to look like prison bars and add a sign that says, "Debtor's Prison."
7. Suggested Dress:
What's Halloween without costumes? Suggest these to your guests.
                    Come as 1/2 of a 401k Come as the deficit (and grow throughout the evening) Come as a rate cut Come as fictitious capital Come as a red down arrow Come as an ARM Come as a breadline (blow-up dolls are cheap!) Come as a golden parachute Come as pork Come as a leading or trailing indicator 8. Suggested Music:
Music is almost as important as food. Playing the blues is obvious, but these aren't so.
                    "Eve of Destruction"--Barry McGuire
"It's the End of the World As We Know It"--R.E.M.
"God Bless This Mess"--Sheryl Crow
"I'm Busted"--Ray Charles
"Mr. President (Have Pity on the Working Man)"--Randy Newman
"Ain't Nothing Going on but the Rent"-Gwen Guthrie
"Money (That's What I Want)"--The Beatles
"Living on a Prayer"--Bon Jovi
"Money Money Money Money"--The O'Jays
9. Suggested Activities/Competitions:
This is the venting part. Create competitions and activities that let your friends get out their frustration; these will help.
                    Build a House of Cards Competition Karaoke Competition (Brother Can You Spare a Dime) Dart Competition (Burst the Bubble of the US Economy) Credit Card Cut Up Competition Piggy Bank Smash Gas Can Pinata Beat Down...empty! Make Your Own "Bindle" (a hobo's bundle on a stick)
From Main St. to Wall St. Message Mural (all you need are felt tip markers and a wall of paper) 10. Suggested Party Favors:
Can't have a party and send guests home empty-handed—take it from the Party Girl so do something that won't set you back!
                    Vegetable seeds to feed you and yours A Tin Cup (with or without pencils) "The Best 50 Brown Bag Lunches"--Beth & Rick Renaud ($1.99)