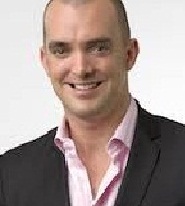 "According to REIWA, these trends are proving that Perth is on the up again,"
Perth, Western Australia (PRWEB) April 09, 2013
Housing prices in Perth reached an all-time record high of $510,000 in the January-March period, a 2% increase from the October-December quarter at the end of last year.
According to the latest report from the Real Estate Institute of Western Australia (REIWA), a spike so high had not been seen since the $505,000 median house value peak of 2010's March quarter.
There was a slight drop in sales of homes below $500,000, while real estate priced between $600,000 and $700,000 made the most notable difference to the median.
Money Choice CEO Matt George said the Perth housing price rise was largely due to a shift in sales increasing for more affluent areas near the CBD.
"REIWA data shows that 20% of all March quarter sales came directly from houses in the $600,000 to $700,000 and $800,000 to $1 million ranges," he said.
"Coupled with the fact that apartments, villas, flats and units, which are all more common to Perth's city rather than suburban areas, rose in sales by 10% this period, you can see what the influencing trend for the rising median was."
Areas traditionally known for their appeal to first homebuyers also saw an increase in sales, as did land sales with a rise of 10%.
"According to REIWA, these trends are proving that Perth is on the up again," Mr George said.
"Western Australia has certainly been a rock of economy strength for some time now, and Perth has seen a solid boost in population growth recently."
Money Choice is an Australia-owned company that has been providing expert property investment advice to residents around the country since 2005.
Matt George is the CEO and founder of Money Choice, and is passionate about helping Australians make positive impacts to their investment portfolios.