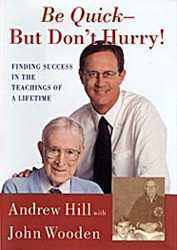 Holloywood Beach, FL (PRWEB) November 05, 2014
Andy Hill is a motivational speaker, executive coach, and author who offers a values-based framework for life successes and happiness that he learned as a student and player of the late Coach John Wooden. Mixing his sports background with industry knowledge. Andy shows the link between personal fulfillment and business success while providing practical advice using Coach Wooden's principles.
About Money Concepts®:
Money Concepts Capital Corp. is a privately owned independent broker-dealer and dually registered as a Registered Investment Advisor based in Palm Beach Gardens, FL. Established in 1979, and its parent company Money Concepts International, Inc. has a network of approximately 700 financial professional's centers nationwide.
In addition to serving independent advisors, Money Concepts® provides turn-key wealth management services for community banks, credit unions and tax professionals. Money Concepts® advisors provide holistic planning and offer a full array of non-proprietary products and services including advisory and alternative investment services.
All Securities Offered Through Money Concepts Capital Corp. | Member FINRA/SIPC
Money Concepts Advisory Service is a Registered Investment Advisor with the SEC
All Non Securities and Non Advisory Products through Money Concepts International, Inc.11440 North Jog Road, Palm Beach Gardens, FL 33418. 561-472-2000.
For more information, visit http://www.moneyconcepts.com/Advisor and follow us on Facebook, LinkedIn and Twitter