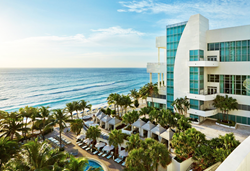 Our advisors come ready to learn & ready to share which creates a powerful event" Denis Walsh, President and CEO
(PRWEB) November 24, 2015
Money Concept, an independent Wealth Management and Financial Planning firm will host their Annual Planning Conference. This conference focuses on education, training and development of independent advisors within the Money Concepts network of financial professionals.
This year's theme "Excellence Matters" provides an agenda with core topics as well as an array of optional Track sessions based on the interest and business model of their attendees. President & CEO Denis Walsh stated "We are very excited about our agenda. Our advisors come ready to learn and ready to share which creates a powerful event."
About Money Concepts®:
Money Concepts Capital Corp. is a privately owned independent broker-dealer and dually registered as a Registered Investment Advisor based in Palm Beach Gardens, FL. Established in 1979, Money Concepts International, Inc. has a network of approximately 700 financial professional's centers nationwide.
In addition to serving independent advisors, Money Concepts® provides turn-key wealth management services for community banks, credit unions and tax professionals. Money Concepts® advisors provide holistic planning and offer a full array of non-proprietary products and services including advisory and alternative investment services.
All Securities Offered Through Money Concepts Capital Corp. | Member FINRA/SIPC
Money Concepts Advisory Service is a Registered Investment Advisor with the SEC
All Non Securities and Non Advisory Products through Money Concepts International, Inc.11440 North Jog Road, Palm Beach Gardens, FL 33418. 561-472-2000.
For more information visit http://www.MoneyConcepts.com/Advisor and follow us on Facebook, LinkedIn and Twitter.