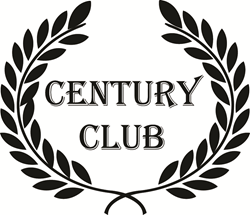 Money Concepts recognizes 18 advisors for achieving Century Club performance. Awards Gala kicked off a week celebrating their 35th Anniversary.
Palm Beach Gardens, Fl (PRWEB) August 06, 2014
Over the last 35 years, Money Concepts has established a collection of independently owned Best Practices to form turn-key solutions for advisors seeking independence without compromising the support needed to effectively serve their clients. With results-proven structured business models, the focus has been to provide advisors with strategic resources with the flexibility to adapt to the ever changing demands of the financial services industry.
Century Club Awardees:
1. Dennis R. Bailey-- Lowcountry Region
2. Leslie R. Baker-- Georgia Region
3. Richard P. Bulcavage-- Capital Region
4. Diana Bowman D'Amico-- Ohio Region
5. Stephen "Tony" Fisher-- Mile High Region
6. Donald E. Graves-- Big East Region
7. Matthew Haeffner-- Mid America Region
8. Hector J. Hernandez-- SW Texas Region
9. Ganesh N. Iyer-- Asian-Indian Region
10. Doyle R. Johnstun-- Utah Region
11. William "Bill" Kent-- Far North Region
12. Ken O. Lassen-- Las Estrellas Region
13. Eddie McGregor-- Bluegrass Region
14. Steve Moore-- Mile High Region
15. Andrew Panyik-- Ohio Region
16. Julie A. Pratte-- Mid America Region
17. Angela Tejeda-- Mid America Region
18. Daniel Yee-- Riverside CA Region
About Money Concepts®:
Money Concepts Capital Corp. is a privately owned independent broker-dealer and dually registered as a Registered Investment Advisor based in Palm Beach Gardens, FL. Established in 1979, and its parent company Money Concepts International, Inc. has a network of approximately 700 financial professional's centers nationwide.
In addition to serving independent advisors, Money Concepts® provides turn-key wealth management services for community banks, credit unions and tax professionals. Money Concepts® advisors provide holistic planning and offer a full array of non-proprietary products and services including advisory and alternative investment services.
All Securities Offered Through Money Concepts Capital Corp. | Member FINRA / SIPC
Money Concepts Advisory Service is a Registered Investment Advisor with the SEC
All Non Securities and Non Advisory Products through Money Concepts International, Inc.11440 North Jog Road, Palm Beach Gardens, FL 33418. 561-472-2000.
For more information visit http://www.MoneyConcepts.com/Advisor and follow us on Facebook, Twitter and LinkedIn.