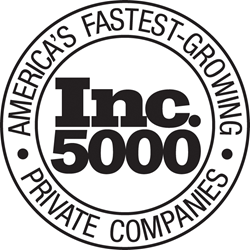 We are excited to bring these services to our members Mary Sullivan, Pres. & CEO Tradewinds Credit Union
(PRWEB) January 29, 2015
Wealth Management and Financial Planning firm Money Concepts signed a new agreement with Tradewinds Credit Union a $17.5 million asset credit union based in Comstock Park, MI.
Mary Sullivan, President & CEO of Tradewinds Credit Union has been serving the West Michigan building trades and community since 1956. "I am excited about our partnership with Money Concepts International Inc. and the financial planning service it will provide for our members. Money Concepts like Tradewinds Credit Union will offer the unique combination of friendly and professional service and attention to our member's individual financial needs."
Evelyn Boes, RFC®, ABA, CIS, President of the Money Concepts Financial Planning Center supporting the financial planning activities at Tradewinds Credit Union said, "I enjoy working as a Money Concepts Advisor because of the vast array of products and services available to my clients. This allows me to focus on best meeting their unique individualized goals. I like to think that I am helping Individuals and small business clients 'Grow and Protect their Circle of Wealth' with Less Stress and More Enjoyment."
Money Concepts has been helping credit unions large and small deliver quality financial planning services to their members since 1984. Money Concepts is a national business partner of NAFCU Service, Inc, and are serving a growing number of credit unions across the nation.
About Money Concepts®:
Money Concepts Capital Corp. is a privately owned independent broker-dealer and dually registered as a Registered Investment Advisor based in Palm Beach Gardens, FL. Established in 1979, and its parent company Money Concepts International, Inc. has a network of approximately 700 financial professional's centers nationwide.
In addition to serving independent advisors, Money Concepts® provides turn-key wealth management services for community banks, credit unions and tax professionals. Money Concepts® advisors provide holistic planning and offer a full array of non-proprietary products and services including advisory and alternative investment services.
All Securities Offered Through Money Concepts Capital Corp. | Member FINRA/SIPC
Money Concepts Advisory Service is a Registered Investment Advisor with the SEC
All Non Securities and Non Advisory Products through Money Concepts International, Inc.11440 North Jog Road, Palm Beach Gardens, FL 33418. 561-472-2000.
For more information, visit http://moneyconcepts.com/Independent-Broker-Dealer/CreditUnion and follow us on Facebook, LinkedIn and Twitter