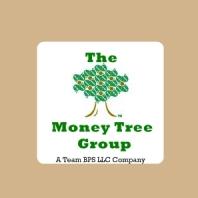 Sulphur, LA (PRWEB) May 09, 2012
At last, a marketing platform for the local merchant has been created. The Money Tree Group, http://themoneytreegrp.com, has launched an advertising campaign that will exponentially expand the business of the small local merchant.
The Mom&Pop merchant has long needed a way to communicate with their customers. The newspaper and yellow pages have virtually become extinct as ways for the local merchant to advertise. The Money Tree Group has combined offline and online marketing to create a brand new, state of the art advertising/marketing platform designed specifically to meet the needs of small local business owners and their unique market.
The Money Tree Group is prepared to provide access to this platform to each Mom&Pop of a specific market in a localized community as part of our launch campaign. Their before and after sales results will be tracked and communicated without charge for the first month.
Anyone interested in learning more about this marketing platform for the small business owner, can contact:
Travis Perkins, Co-owner
The Money Tree Group LLC
337-656-8126 Business
337-802-8786 Cell
travis(at)whoistravisperkins(dot)com Email