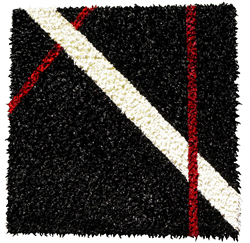 "There is no collection without a Jensen."
Calgary, Canada (PRWEB) August 08, 2014
Contemporary artist, Monika Jensen is recognized in the entertainment industry as "The celebrity artist". She is nationally and internationally published around the world in several contemporary master books, magazines and has since launched her own book.
She is the founder of a new style of painting called Stereographic Dimension. She specializes in commissioned works for her elite clientèle, celebrities and large corporate clients who desire a unique art piece in their art investments. All artwork for purchase is available on the website http://www.monikajensenproductions.com.
All her works are one of a kind, original art pieces that explore her unique style with color and extreme texture. Over a time of one year to create each piece, these unique paintings have become very popular for art collectors as each piece is never duplicated.
Her unique art technique has made her brand a household name. Making appearances on the red carpet at The Grammy Awards and also being the exclusive artist at The Oscars Lounge GBK, her notoriety in the industry has exploded. This artist is the one to watch.