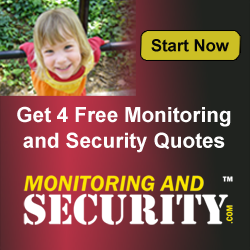 MonitoringandSecurity.com drives more aggressive pricing as well as provides peace of mind since the providers are each established and reputable.
Houston, TX (PRWEB) May 10, 2011
A new comparison website is now available that helps business and home owners quickly connect with leading security companies across North America. MonitoringandSecurity.com gives users a faster and easier way to get a competitive security system quote.
If a business or home owner needs a security system, they provide their contact information and MonitoringandSecurity.com takes care of the rest. Once submitted, they are instantly matched with up to 4 security companies. Usually within a few minutes, they are contacted by the selected security providers that specialize in their particular market.
"Our online comparison shopping concept accomplishes 2 things that directly help business and home owners. First it drives more aggressive pricing due to the obvious competitive environment. Second, it provides greater peace of mind for the users since these providers have been carefully screened and each are established and reputable.", stated Jami Vernon, Marketing Manager.
To learn more about Monitoring and Security or to receive free security system quotes, please visit: http://www.MonitoringandSecurity.com. Also security companies wishing to join our network can get additional information at NitroQuotes.com
About MonitoringandSecurity.com
MonitoringandSecurity.com is an online comparison website for business and home security systems. We connect users with up to 4 security companies that immediately provide quotes for home alarm systems, home automation, business security systems, card access control systems and security surveillance camera systems. This solution is part of the NitroQuotes for Security platform which operates nearly 100+ local and national shopping sites such as http://www.ResidentialSecurityMonitoring.com, http://www.SecuritySystemProviders.com and http://www.SecurityProductsandServices.com.
###