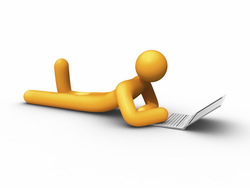 Owosso, MI (PRWEB) September 11, 2008
Covenant Eyes plans to report information on all programs that use the Internet - including non-browser applications.
Instant Messaging, file sharing programs, chat and even online gaming programs can take up lots of time. They can also be sources of temptation.
So, as an added feature, Covenant Eyes plans soon to include in its reports information about these applications and how much time is spent using online programs that do not use browsers such as Explorer or Firefox. These types of applications will be shown on the report so that risks can be identified and as a basis to start conversations between Covenant Eyes Members and their Accountability Partners.
If this is starting to sound complicated, here's a nitty gritty explanation.
Currently, Covenant Eyes reports and scores information (photos, articles, ads, etc.) that appear in a web browser, such as Internet Explorer, Firefox or Safari. However, many gaming programs (such as World of Warcraft and Everquest), Instant Messaging and file sharing programs use the Internet but communicate differently than web browsers. Covenant Eyes plans to begin reporting on these programs as well.
Why has Covenant Eyes spent so much time and effort to develop this feature?
Unfortunately, there are sexually oriented programs, file sharing programs and more that can be a real temptation. Our mission is to light up the dark areas of how people use the Internet, and this is another step to serve our customers even better.
As an additional benefit, Covenant Eyes Members may also discover programs that access the Internet without their knowledge. For example, Covenant Eyes Members may know if their computer is infected with a spam robot or email robot (computer robot programs created by hackers that use individual computers to send spam and perform other malicious activity)
###