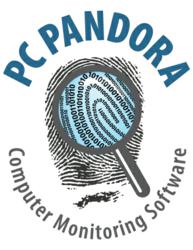 It is so vitally important for parents to constantly monitor their child's Facebook activity, especially with the new Timeline. Facebook is encouraging users to share even more of their life story with the world.
Las Vegas, NV (PRWEB) February 27, 2012
Any day now, Facebook's new Timeline format will be mandatory for all users. Available as an option for users since December last year, the new format will become the standard layout for all Facebook profiles. Pandora Corp., maker of PC Pandora computer monitoring software, is urging parents to use this switch to their advantage.
"This would be a great time to sit down with your child and look at the new format with them," says Pandora Corp. co-founder James Leasure. "The new timeline is more or less the story of your life, but parents should be involved on how much of their child's life is being presented."
According to a report from Digital Life, Timeline presents summaries of the important events of your life. Starting with a huge, new cover photo across the top of a user's profile, Timeline gives members the chance to chronicle their life, starting with the day they were born. Facebook is encouraging its users to go back and fill in important stories, dates, friendships, events and anything else a user feels "is the best representation of your life."
"This is a cool idea for the consciously cautious adult, but it can be a very bad idea for kids who don't think twice before sharing every detail of their life," says Leasure. "That is where parents need to come in and remind their kids what type of information is okay to share and what should never be revealed. And because Timeline now keeps every post visible indefinitely, parents should also remind their child the types of unfavorable thoughts and mean-spirited posts they may want to keep to themselves."
Once Timeline becomes permanent for all, there will be a seven-day period in which users can preview their content in the new layout and hide or delete old posts and embarrassing photos.
"Another thing parents should do, in addition to looking at the new profile layout, is review privacy settings with their child," says Leasure. "Though no settings will be changed in the layout switch, it is always a good idea to review them again, especially since your child's posts will now be visible forever."
Many technology journalists and industry experts, including USA Today, have warned users to avoid scams claiming to bypass and disable the Timeline format for those who do not like it. To add, Leasure reminds parents that even though they have reviewed the new layout and privacy settings with their child, parental involvement and monitoring does not end there.
"It is so vitally important for parents to constantly monitor their child's Facebook activity, especially with the new Timeline," Leasure states. "Facebook is encouraging users to share even more of their life story with the world. That's fine for adults, but when it comes to underage users, parents must be aware of just how much their child is revealing to the world… and who in the world is soaking in the details."
For more information on how you can keep your kids safe online and monitor their Facebook activity, visit PC Pandora online at http://pcpandora.com and "like" the PC Pandora Facebook page.
About PC Pandora: Pandora Corporation was formed with one goal – to help our customers monitor, control and protect their families and themselves online. First released in mid 2005, PC Pandora computer monitoring software has been constantly upgraded to industry-leading specifications and has received accolades from users, reviewers and even school districts and law enforcement agencies, who use the program to help in the day-to-day supervision of the children and citizens they are charged with protecting. The company website devotes space to helping parents by providing them with Tips to Safe Surfing and Pandora's Blog, where current news in the world of online safety is discussed regularly. In addition, the Pandora Corp. has made the PD Pandora Internet Safety Symposium available to schools and law enforcement as a free resource for spreading internet safety awareness to parents. Over the past few years, PC Pandora has vaulted into a leadership position for parental control software by boasting a combination of features that are unparalleled in the monitoring industry. In 2012, Version 7.0 was released, again widening the spectrum of coverage and protection offered by the program. The web-based PC Pandora LIVE! service affords parents the ability to keep their kids safe from anywhere at anytime. PC Pandora computer monitoring software is also now available through the Pandora Corp. store at Amazon.com and on and on Facebook!
###