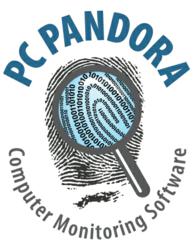 Tools like our PC Pandora make it easy to find that safe, happy medium between teens being able to freely use the Internet socially, and parents having access to the truth about their child's Internet activity.
Las Vegas, NV (PRWEB) December 29, 2011
The holidays are over and it's time to welcome the new year. The big gifts are opened and your kids are surely more connected to the Internet than they were just a week ago. Pandora Corporation, the maker of PC Pandora computer monitoring software, is reminding parents that it's not too late to make sure those new gifts are safeguarded with the proper software.
"Parents tend to forget that giving your child a new computer is the same as giving them a doorway to the world, and visa versa," explains Pandora Corp. co-founder James Leasure. "It is absolutely essential for parents to have a tool in place that will monitor who their child is talking to on the Internet, and let them know how their child is interacting with others and representing themselves on the Internet."
In today's wired world, tweens and teens live virtually through their computers and internet connected devices. Between increasing amounts of schoolwork and peer pressure to be social online, today's youth is connected at all hours of the day. Leasure says 2012 needs to be the year parents wake up and really learn what their kids are doing on the Internet.
"Parents must adapt to the times and adopt a new set of rules and have new discussions with their kids," he states. "Talking to them about Internet safety and outfitting those new computers with monitoring software is a must. There is no reason for parents to be left in the dark about their child's Internet activity."
PC Pandora is computer monitoring software that records all user activity on a computer. First-rate monitoring capabilities take sequential snapshots of everything that happens on the computer, allowing parents to see first-hand everything their child does both on and offline. Details of user activity , including websites visited, social network activity, instant messenger chats, peer-2-peer files shared, keystrokes, programs accessed, Internet search queries and more, are made available in text-based files and easy-to-read charts. In less than 10 minutes, parents can verify their children are using their new toys safely or uncover a situation that needs parental attention.
"PC Pandora is essentially a DVR for your child's computer," says Leasure. "If your child is talking to strangers on social networks, creating and maintaining multiple social network profiles, visiting websites you don't approve of, downloading illegal music and movies, or falling victim to or – even worse – acting as a cyberbully, you will know about it if you are monitoring their internet activity."
In addition, the built-in IRIS feature can send the text-based data files right to a parent's email, and the PC Pandora LIVE! add-on allows parents to check screenshots and adjust parental controls though a secure web login. Both are invaluable features for working parents who can't always be home when their kids are online.
Leasure adds: "Conversation, education and awareness are essential, but a child with an Internet-connected device can still lead to unwanted and potentially harmful situations. That's why it's important to monitor what they are doing with those very powerful tools you place in their hands. Tools like our PC Pandora make it easy to find that safe, happy medium between teens being able to freely use the Internet socially, and parents having access to the truth about their child's Internet activity."
As a special promotion, the company is offering PC Pandora at half price! The sale is already on and will continue through New Year's Day 2012. Visit http://www.pcpandora.com for more details.
About PC Pandora: Pandora Corporation was formed with one goal – to help our customers monitor, control and protect their families and themselves online. First released in mid 2005, PC Pandora monitoring software has been constantly upgraded to industry-leading specifications and has received accolades from users, reviewers and even school districts and law enforcement agencies, who use the program to help in the day-to-day supervision of the children and citizens they are charged with protecting. The company website devotes space to helping parents by providing them with 18 Tips to Safe Surfing and Pandora's Blog, where current news in the world of online safety is discussed regularly. In addition, the Pandora Corp. has made the PD Pandora Internet Safety Symposium available to schools and law enforcement as a free resource for spreading internet safety awareness to parents. Over the past few years, PC Pandora has vaulted into a leadership position for parental control software by boasting a combination of features that are unparalleled in the monitoring industry. In 2010, Version 6.0 was released, again widening the spectrum of coverage and protection offered by the program. Concurrently released with 6.0, the web-based PC Pandora LIVE! service affords parents the ability to keep their kids safe from anywhere at anytime. PC Pandora computer monitoring software is also now available through the Pandora Corp. store at Amazon.com and on and on Facebook!
###