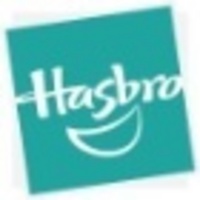 We encourage city and tourism officials to lobby their local residents to nominate their home towns as wild card cities
EAST LONGMEADOW, Mass. (PRWEB) January 29, 2008
Fortunately, there's no need to demand a recount.
Two spaces on the board have been reserved for "wild card cities" that can be nominated as write-in candidates, meaning virtually any city on Earth has the potential to find a home on the first-ever worldwide MONOPOLY game board.
Each day from now until Feb. 28, fans can visit http://www.monopoly.com to cast up to 10 votes for cities featured on the ballot. Fans can also nominate one wild card city per day. Beginning Feb. 29, the top 20 vote-getting wild card cities will compete in a one-week face-off for the opportunity to be featured as members of the property group traditionally home to Baltic Avenue and Mediterranean Avenue.
If the vote were to end today, three US cities would be included in the wild card vote: San Francisco, Seattle and New Orleans. But, early grass roots campaigning in Miami, Pittsburgh, Pa. and Sheboygan, Wis., may help those cities gain a spot in the vote, which may in turn earn the city a place on the game board.
So, depending on the type of grassroots campaigning that occurs, the new game board could feature Paris, France AND Paris, Texas; Moscow, Russia AND Moscow, Idaho; or Cairo, Egypt AND Cairo, New York.
Or perhaps the lowest property group on the board will be occupied by Little Rock and Boulder; or by Kitty Hawk and Katmandu; or even Kalamazoo and Timbuktu.
"We encourage city and tourism officials to lobby their local residents to nominate their home towns as wild card cities," said Matt Collins, Vice President of Marketing at Hasbro. "This is a once-in-a-lifetime opportunity for a city to gain global fame by claiming a space on the first-ever worldwide MONOPOLY game board alongside 21 of the world's other amazing cities."
The MONOPOLY Here & Now: The World Edition game board will be unveiled in August 2008 and the game will go on sale in September 2008 in 45 countries.
Since 1935, more than 250 million copies of MONOPOLY have been sold in 103 countries and 37 languages. More than 200 different editions of the game have been published, but the most popular continues to be the classic "Number Nine." Affectionately known by its original product number, "Number Nine" is based on the streets of Atlantic City and is nearly identical to Charles Darrow's original submission to Parker Brothers. The MONOPOLY name and logo, the distinctive design of the game board, the four corner squares, the MR. MONOPOLY name and the character, as well as each of the distinctive elements of the board and playing pieces are trademarks of Hasbro for its property trading game and game equipment. (C) 2008 Hasbro, All Rights Reserved.
Hasbro (NYSE: HAS) is a worldwide leader in children's and family leisure time entertainment products and services, including the design, manufacture and marketing of games and toys ranging from traditional to high-tech. Both internationally and in the U.S., its PLAYSKOOL, TONKA, MILTON BRADLEY, PARKER BROTHERS, TIGER, and WIZARDS OF THE COAST brands and products provide the highest quality and most recognizable play experiences in the world.
NOTE TO MEDIA: Stock video footage is available at http://www.thenewsmarket.com/monopoly. High-resolution photos of cities nominated for the vote are available for download in the press center at http://www.monopoly.com.