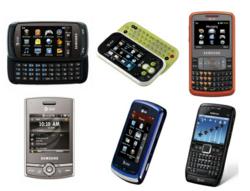 I love Monster Unlocks you guys are so fast, I've used your service for my entire family, we love you!
Los Angeles, CA (PRWEB) December 19, 2012
MonsterUnlocks.com has announced a new remote unlocking service designed especially for customers who want to use their AT&T cellular phones on the new Solavei mobile phone network.
MonsterUnlocks.com helps members use their own phones to access the Solavei network, a new provider in the cellular telephone marketplace which provides financial incentives for members who recruit friends, family and acquaintances to this low-cost mobile service network.
MonsterUnlocks.com is designed to streamline the unlock process for users with AT&T branded GSM phones by providing step-by-step instructions on the unlocking process.
T-Mobile SAMSUNG T-Mobile Huawei HTC T-Mobile Motorola T-Mobile Sidekick T-Mobile Sony Ericsson Remote are just a few of the phones that customers can get unlocked at MonsterUnlocks.com. Live customer service is available nearly 24/7 at 714-232-5049.