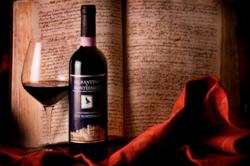 New York, NY (PRWEB) February 23, 2012
Throughout the month of April, the Consorzio Tutela Vini Montefalco, a wine producing area in the Umbria region of central Italy, will showcase its wines at a series of promotional and educational events in New York City for consumers and wine industry professionals.
This promotion arrives at a time of growing interest in indigenous Italian wine varieties, experimentation with new styles and an enduring love of Italian products among US wine consumers and press. Montefalco wine production corresponds well to a US market that values a strong quality/price ratio, with high quality but affordable wine styles such as the versatile Montefalco Rosso, a blend of Sangiovese, Sagrantino and other grapes, and the refreshing white blend known as Montefalco Bianco, made of Grechetto, Trebbiano Toscano and other grapes.
The real jewel of the region and the focus of the April promotions is the Sagrantino grape.
Emblematic of central Italy and of the beautiful region of Umbria, in particular, this defining grape variety of Umbria was only cultivated in earnest beginning about 30 years ago, thanks to the dedication of a small group of local producers. The DOC was granted in 1979 and the DOCG, in 1992. Some Sagrantino vines, however, are believed to date back as far as the 18th century. The name, Sagrantino, recalls its early cultivation by monks to be used as sacramental wine and its use by local farmers specifically during religious feasts and festivals, such as Christmas and Easter. Sagrantino is suitable for long aging and pairs well with roasted meats and game.
Participating wineries in the April events include Adanti, Antonelli, Arnaldo Caprai, Castelbuono, Còlpetrone, Perticaia and Scacciadiavoli. Representatives from each estate will be present at New York City events in April.
Opportunities for the public to taste the wines of Montefalco will take place throughout April. Select Montefalco wines will be available by-the-glass at all of Eataly's restaurants at 200 Fifth Avenue. Selected winemakers from Montefalco will host ticketed classes for consumers at Eataly's La Scuola each week. The Eataly Vino store will also host free tastings for consumers. Throughout April, six pairing dinners will be hosted at popular restaurants in New York City. On April 3rd at Estonia House (243 East 34th Street), Tasters Guild New York will host a tasting of Sagrantino and Montefalco Rosso wines from six producers; tickets are available to the general public at http://www.tastersguildny.com. Professional sommeliers will be invited to taste with visiting Montefalco producers at a private industry tasting.
For additional event details please visit http://www.colangelopr.com/montefalco.
To learn more about the Wines of Montefalco Consortium visit http://www.consorziomontefalco.it.
# # #