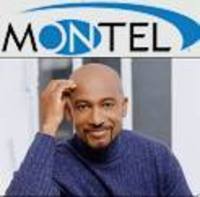 New York City, New York (PRWEB) March 12, 2008
On Thursday, March 13, Montel Williams will bring celebrities and poker fans together in a gala bash to benefit Multiple Sclerosis research. Williams, a show host with CBS for over 17 years, has combined the glitz of a celebrity benefit with the excitement and fun of poker. One hundred percent of the proceeds will go towards finding a cure for MS.
The gala revolves around the theme of a roaring twenties speakeasy. At the center of the evening will be an exciting Pro-Celebrity Poker Challenge,featuring poker "pros" and celebrities using "play money" chips to try and win great prizes.
Attendees will be able to refresh themselves at buffets as well as enjoy live music, special guest performances and activities such as poker lessons, dancing, prizes and many other surprises. Emceeing the event will be Actress Robin Givens and model Emme Aronson.
Poker notables Annie Duke, Russ Hamilton, Freddy Deeb, Barbara Enright, Scott Fischman, Jamie Gold, Susie Isaacs, Karina Jett, Chip Jett, Mary Jones, Victor Ramdin, Marsha Waggoner and Robert Williamson III will be in attendance.
This event will also be streamed live in a video pay-per-view event that will allow anyone with a broadband connection to join in the fun and experience the gala first-hand. Viewers can register for the pay-per-view live-streaming event for $9.95 starting a half hour before the beginning of the festivities at 7:00 pm Eastern Time on Thursday, March 13. Information on how to connect to the live-stream can be found at http://www.yaktivate.com/montelms and/or http://www.4-Platinuminc.com. A podcast interview with Williams about this even is available on http://www.reviewyak.com.
4-Platinum Inc., the provider of the on-line live-streaming services for this event, is a deliverer of pay-per-view content of the "not to be missed" variety around the world.
In 1999, Williams, host of the popular nationally syndicated television talk show,went public with his own personal battle against multiple sclerosis (MS), a disease of the central nervous system that affects the brain and spinal cord and as a result degenerates all systems in the body over time.
Williams established The Montel Williams MS Foundation, which focuses on MS research leading to treatments and ultimately a cure for this illness. The Foundation distinguishes itself by redirecting 100% of contributions from individuals directly to the world's top research institutions.
Research foundations that have benefited from Williams tireless fund-raising efforts include:
(2000 to Present)
Accelerated Cure Project
Brigham and Women's Hospital, Harvard
Johns Hopkins
Karolinska Hospital
Karolinska Institute
Kennedy Krieger Institute at Johns Hopkins
University
Nancy Davis Foundation
Northwestern University
The Research Foundation of SUNY
UC Irvine
UCSF
University of Rochester
Uppsala University
Yale University
Event Management:
Hemming+Gilman Productions
Important details about the event:
Cipriani 42nd Street, New York City
110 East 42nd Street (between Lexington and Park)
Poker Tournament Registration* 5:30pm-6:30pm
Cocktail Reception 5:30pm
Awards Ceremony 6:45pm
Pro-Celebrity Poker Tournament - begins promptly at 7:15pm
Buffet Dinner, Entertainment, and Dancing 7:15pm
Attire: Festive or Roaring 20's Era
###