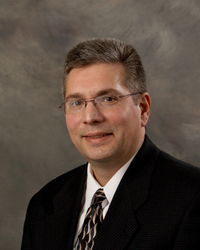 Healthcare coverage is a huge issue today, and it's even more critical for individuals with disabilities
Belleville, IL (Vocus) September 9, 2009
Medicare eligibility is one of the most important benefits, along with monthly income, that comes from receiving Social Security Disability Insurance (SSDI) benefits, according to Allsup, a nationwide provider of Social Security disability representation and Medicare services.
"No matter how old you are, if the SSA awards you SSDI benefits--you become eligible for Medicare coverage 24 months after your date of entitlement to cash benefits," explained Paul Gada, personal financial planning director for Allsup.
Medicare is a federally funded health insurance program for people age 65 and older, as well as those with disabilities. SSDI beneficiaries automatically become eligible for Medicare after a 24-month waiting period.
"Healthcare coverage is a huge issue today, and it's even more critical for individuals with disabilities," Gada said. "If someone is applying for Social Security disability benefits, then he or she cannot work. They may not have any health insurance to cover their medical needs. And when people with disabilities are awarded SSDI benefits, they still must fulfill the 24-month waiting period requirement before receiving Medicare coverage."
These concerns highlight the importance of applying for SSDI benefits as soon as possible after someone experiences a severe disability, Gada explained.
SSDI is a federally mandated insurance program overseen by the Social Security Administration (SSA) that operates separately from the retirement and SSI programs. SSDI provides monthly benefits to individuals who are under full retirement age (age 65 or older) and who can no longer work because of a disability (injury, illness or condition) that is expected to last for at least 12 months or is terminal. Individuals must have paid FICA taxes to be eligible. More details are provided in the SSDI Overview on Allsup.com.
When To Apply For SSDI Benefits
Many people make the mistake of waiting too long to apply for SSDI benefits. Anyone who has become disabled because of an injury, chronic condition or illness, and can no longer work for 12 months or longer can apply for Social Security disability benefits. Individuals who have a terminal illness also can apply for SSDI.
"These are common questions: When can I apply for SSDI benefits? How long do I have to wait? " Gada said. "There are several ways to confirm your disability is severe and long term, including medical documentation and your doctor's diagnosis."
"One of the biggest mistakes people can make is to think they must wait a full year to apply for SSDI benefits. This simply isn't true," he added.
The ripple effect of postponing application and receipt of SSDI benefits is delayed healthcare coverage through the Medicare program. "The longer you delay your SSDI application, the longer it takes to become eligible for Medicare benefits," Gada said. "This lack of healthcare coverage can be devastating for someone with a severe disability."
Getting Help With Your SSDI Application
Another step you can take to get your SSDI benefits more quickly is to hire an experienced Social Security disability representative such as Allsup. The process of applying for SSDI can take several months, and in some cases up to two years or more, to receive an award from the SSA.
"With a company like Allsup, you can cut this time significantly," Gada explained.
Allsup professionals work aggressively for claimants at all levels of the SSDI process to receive their benefits as quickly as possible. Fifty-four percent of Allsup claimants are awarded benefits at the initial application, compared with 35 percent for the national average.
In addition, nearly 70 percent of Allsup customers who reach the hearing level do not have to attend a hearing because Allsup requests an on-the-record decision and presents the judge with a well-developed claim file prior to a hearing. Because of these efforts on behalf of the claimant, our experience shows Allsup customers may receive their benefits up to 10 months faster than the national average.
If you have been delaying your SSDI application or have questions about whether you should apply, you can receive a free evaluation and answers to your questions by contacting the Disability Evaluation Center at (800) 279-4357.
ABOUT ALLSUP
Allsup is a nationwide provider of Social Security disability, Medicare and workers' compensation services for individuals, employers and insurance carriers. Celebrating its 25th anniversary in 2009, Allsup employs about 600 professionals who deliver specialized services supporting people with disabilities and seniors so they may lead lives that are as financially secure and as healthy as possible. The company is based in Belleville, Ill., near St. Louis.
For more information, visit http://www.Allsup.com.
Contacts:
Rebecca Ray
(800) 854-1418, ext. 5065
Dan Allsup,
(800) 854-1418, ext. 5760
###