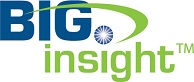 Competition Heats Up in the Shoe Category
Worthington, OH (PRWEB) April 05, 2012
In closely contested combat, Payless and Walmart have battled it out for years as the store shopped most often for shoes among adults 18+. The Bentonville Behemoth usually edges out the competition, but for the first time since November 2009 Payless is on top, according to the March Retail Ratings Reports from BIGinsight™ which was conducted 3/6 – 3/13/12, N=9,242. Margin of error is +/- 1%.
10.9% of Adults indicate that they shop Payless most often for shoes, followed closely by Walmart (10.3%). Kohl's rounds out the top three with 6.9% of the Consumer Preference Share (percentage of consumers that shop most often at the retailer for shoes).
Top 5 Footwear Retailers by Consumer Preference Share
Adults 18+
Payless; 10.9%
Walmart; 10.3%
Kohl's; 6.9%
DSW; 4.9%
JC Penney; 4.3%
Source: BIGinsight™ Monthly Consumer Survey, MAR-12 (N=9,242)
According to the report, Payless is also a more popular choice among Women. 14.3% prefer Payless (v. 8.6% for Walmart). It's the opposite for men: (12.1%) list Walmart as their go-to place for shoes, compared to 7.2% who say Payless.
However, Payless' position at the top is precarious, and Walmart isn't their only concern with competition heating up in this category. Kohl's, DSW and JC Penney have all experienced an increase in Consumer Preference Share among Adults 18+, which is highlighted by the Consumer Equity Index™ (CEI). The CEI is a year-over-year index showing growth or decline of Consumer Preference Share. (To be read as: A score of 100 is flat, 105 indicates a 5% growth and 95 points to a 5% decline.)
Consumer Equity Index
Adults 18+
Payless; 112.54
Walmart; 86.96
Kohl's; 123.15
DSW; 122.57
JC Penney; 127.52
Source: BIGinsight™ Monthly Consumer Survey, MAR-12 (N=9,242)
When it comes to consumers who earn less than $50,000 a year Payless has a CEI rating of 112.05, indicating a 12% growth in Consumer Preference Share. On the other hand, Walmart's share is waning with a score of 82.92. Kohl's, DSW and JC Penney are also picking up steam among this segment with scores of 125.09, 134.16 and 117.76, respectively.
"Payless is gaining ground over Walmart with two key demographics for both of these discount-oriented retailers: women and under $50,000 wage earners," said Pam Goodfellow, Consumer Insights Director, BIGinsight™. "Growing competition from the likes of Kohl's, DSW, and JC Penney may be preventing Payless from gaining surer footing as the lead in this category."
For complimentary report including Women and Under $50,000 segments: Click Here
For additional analysis from the BIGinsight™ Monthly Retail Ratings Reports including Shoes, Prescription Drugs, Sporting Goods and Women's Clothing: Click Here
About BIGinsight™
BIGinsight delivers executives timely, consumer-centric insights from multiple sources. As a comprehensive resource of information, BIGinsight represents the voice of the consumer and provides knowledge to marketers regarding consumer views on the economy, personal finance, retail, lifestyle, media and domestic and world issues. http://www.BIGinsight.com
Contact:
Pam Goodfellow, Consumer Insights Director
pam(at)biginsight(dot)com
Chrissy Wissinger, Senior Manager, Communications
chrissy(at)biginsight(dot)com
614-846-0146