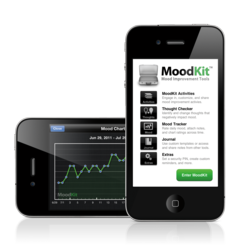 Attending to lifestyle factors can help prevent the typical pattern where the optimism that initially accompanied our new year's resolutions is soon replaced by disappointment because we didn't know how to go about pursuing our goals.
Los Angeles, CA (PRWEB) December 27, 2011
It is that time of year again when people reflect on their lives and think about how they can improve their health and happiness in the new year. For over a century, the science of psychology has sought to better understand how these universal goals can best be achieved. Unfortunately, as pharmaceutical, cosmetic, and pseudo-scientific options have grown in popularity, they have overshadowed the importance of readily accessible lifestyle factors in contributing to psychological, social, and physical well-being. "Attending to these lifestyle factors can help prevent the typical pattern where the optimism that initially accompanied our new year's resolutions is soon replaced by disappointment because we didn't know how to go about pursuing our goals or because the ways in which sought to enhance our health and happiness proved to be ineffective," said Dr. Edrick Dorian, psychologist and co-founder of Thriveport, LLC.
Over the last several decades, mental health experts have identified two core aspects of people's functioning that impact emotional wellness: (1) How people think (a cognitive component) and (2) how people act (a behavioral component). Consequently, the approach to psychotherapy that has amassed the most evidence for its effectiveness has been Cognitive Behavior Therapy (also known as CBT), which focuses on helping individuals make changes to how they think, what they think, and to their behavior patterns in order to improve mood, functioning, and well-being. Changing one's habitual patterns of thinking is typically achieved through a process of practicing identifying and evaluating thoughts about situations that cause distress and cleansing them of common biases or errors in thinking (also known as cognitive distortions; see: Thought Distortions List). For many, the guidance of a skilled CBT therapist is the most helpful way to jump start this process. Behavioral change, on the other hand, is readily available and can often be implemented on one's own. Unfortunately, there are two obstacles for most people that hinder their progress: 1) they select behavioral goals that are too lofty, which sets themselves up to fail and quit trying, or b) they are unsure what types of behaviors might be helpful or run out of ideas, and thus have difficulty maintaining positive momentum.
To address these obstacles, Dr. Edrick Dorian and Dr. Drew Erhardt, two clinical psychologists who developed the popular, CBT-based MoodKit® app for iPhone, suggest five types of daily activities to focus on:
1. Productivity
Engage in activities that provide a sense of accomplishment, effectiveness, or having done something "worthwhile." These activities may or may not be enjoyable in and of themselves but they play a major role in contributing to one's sense of self-worth, confidence, and well-being.
2. Social
Do things that enhance relationships and strengthen social networks. Networks of family members, friends, neighbors, and colleagues assist in coping with stressors by providing information, practical help, and emotional support. They also help reduce feelings of isolation and helplessness, enhance the joy and meaning extracted from life, and contribute to both physical and psychological health.
3. Enjoyment
Make time for activities that provide feelings of pleasure, joy, contentment, and well-being. They involve increasing involvement or contact with healthy sources of reward or pleasure in life. Engaging in these types of activities on a regular basis not improves mood but also contributes to maintaining a balanced perspective on the joys and challenges of life.
4. Physical
In addition to its physical health benefits, physical activity is well established to improve multiple aspects of mental health. Regular exercise boosts mood, energy, and mental sharpness, improves sleep, enhances self-esteem, reduces stress, and relieves symptoms of depression and anxiety.
5. Healthy habits
Establish or strengthen healthy behaviors in the areas of diet, sleep, and general self-care. These activities enhance physical and mental well-being, including feelings of self-worth, control, and confidence.
MoodKit® is an iPhone app that offers over 150 specific suggestions for how to engage in these five types of activities on a regular basis and for how to adopt mindsets that contribute to healthy functioning and feelings of well-being. The app also offers additional "tools" of professional psychology, focused on changing unhealthy thinking, tracking mood across time, and journaling activities, making it the most comprehensive mood improvement toolkit app available.
MoodKit® is available world-wide from Apple's App Store. Visit: http://www.thriveport.com, for more information about the company, including screenshots of the app, press quotes, and links to resources.
If you would like further information on MoodKit® or Thriveport, LLC, or you would like to schedule an interview, please contact:
Edrick Dorian, Co-Founder, Thriveport, LLC
E-mail: info(at)thriveport(dot)com
# # #