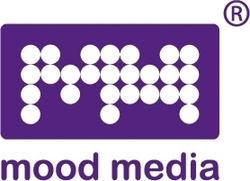 (PRWeb UK) November 29, 2010
Mood Media has provided the Guess flagship store with a custom music channel, designed to match the channel used in its US stores, through which it can play tracks that have been carefully chosen by Mood Media's sound designers in collaboration with Guess. Mood Media has also supplied the store with a full DJ booth, which is kitted out with the latest Pioneer CDJ decks and mixer.
Content management software TeamCo, Mood Media's web-based visual application, is used in-store and loaded with eye-catching content created by Mood Media's graphic design team from a range of images provided by Guess to broadcast across a portrait video wall.
Guess has chosen to use a version of its own in-store fragrance, 'Seduction', with the help of Mood Media to create a sensorial shopper experience worth returning to.
Mood Media already works with Guess throughout their European stores, so it was the natural choice when it came to installing their flagship store in London with a digital signage solution. A tailored audio, video and scent media channel are now essential tools to reflect the forward-looking style and brand experience across Guess stores.
Vanessa Walmsley, SVP of Corporate Marketing, said: 'Our technology is at the cutting edge of the sensorial media market and our brand-enhancing services can help drive growth in a wide range of businesses. We are delighted with the opportunity to provide Guess with in-store media solutions and look forward to enhancing further stores with our digital signage solutions – the opportunities are endless.'
# # #