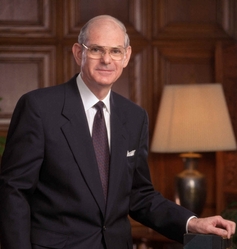 Best Practices in Senior Care Management
Lancaster, PA (PRWEB) April 22, 2010
Nationally recognized senior-housing expert Jim Moore delivered a 90-minute keynote presentation on management best practices, trends affecting CCRCs and profitability enhancements senior communities can implement immediately at the 2010 Annual Senior Living Conference. Horst Construction, a leading regional construction management and design/build firm in Lancaster, PA, sponsored the 9th annual conference.
Moore's presentation to nearly 100 senior living industry CEOs at the April 8 event is now available in a six-part series of podcasts. The podcasts are part of Horst's "Best Practices in Senior Care Management" online curriculum, which also features a new podcast series on senior care financial trends from conference co-speaker Steven Jeffrey, director of Ziegler Capital Markets.
Highlights of Moore's informative podcast series include discussion of the ten deadly sins threatening the success of senior living communities and the five underlying principles of trends facing independent living communities and CCRC sponsors. Moore, president of Moore Diversified Services, Ft. Worth, TX, also presents a case study in senior living management and identifies steps operators can take to strengthen their businesses during the next 24 months.
In a three-part podcast series, Jeffrey discusses the present financial market for senior living senior living, the care continuum and growth of services, important industry trends, and the practices and behaviors of strong vs. weak CCRCs.
Listen to the entire series of podcasts from the "Best Practices in Senior Care Management" curriculum. Learn more about Horst Construction.
###