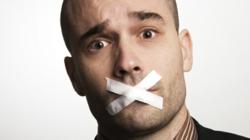 Chicago, IL (PRWEB) June 30, 2013
Carlton's Training Solutions Jack Cash provides the training video More Than A Gut Feeling to assist in helping companies find the right person for the right job. There is a strange, uncanny methodology that consistently works with their new program. More Than A Gut Feeling is one aspect of their program that helps Carlton's Training Solutions Jack Cash find indicators of incredible work potential in employees through a specific strategy.
The More Than A Gut Feeling video exercises a complete strategy tailored for companies trying to match the right employee to the right position while also eliminating the wrong person for the job. Even the most scrutinizing interviewer needs a plan that focuses on the abilities of the prospective employee. Otherwise the interviewer is simply going off their impulse, instincts or gut feelings to choose a candidate.
The issue most managers find difficult to deal with is the liability factor. So often an employee is the right personality type for the company as a whole but doesn't fit the position properly. With a proper job interview skills video it's extremely hard to ignore how good a person is, how impeccably clean they are or what a good listener they may be. These are all great qualities. But if the company is hiring a new head of technology department this could land them in trouble when the new person can't perform the duties for their position.
The cost of hiring is high. The cost of rehiring is high. The impossible cost of unlawful termination is extremely high. So how does an organization get it right the first time? More Than A Gut Feeling III has a step-by-step process that helps interviewers get keen insight into the things the candidate is not saying and what isn't on their resume. These are vital indicators such as describing a situation that can arise at work and asking if they had that situation occur at their last job in a similar capacity.
This process gives the candidate a forum to describe themselves in the best possible light but when telling their story interviewers will see beyond personality to the way the employee handled themselves in a given situation and see if those are the type of actions desired by their organization. The More Than A Gut Feeling DVD tackles this subject with the sophisticated ease of a professional who knows what they want and lets the interviewer show them who they really are.
Carlton's Training Solutions Jack Cash utilizes More Than A Gut Feeling for job interviews more than any other training video. The fact it has been produced in countless languages in over five different versions for various industries gives credo to its abilities to help find great employees. To view the free online preview of More Than A Gut Feeling or see more on this company who provides it, click on their site at Carlton's Training Solutions Jack Cash.