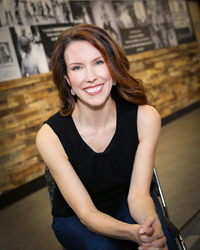 ONALASKA, Wis. (PRWEB) February 13, 2019
More Than Just Great Dancing®, an international dance studio affiliation program led by Misty Lown, has acquired Youth Protection Advocates in Dance and Youth Protection Advocates in Gymnastics to grow their missions to keep youth happy, healthy and safe in dance and gymnastics.
Founders of YPAD and YPAG, Leslie Scott and Joseph Zanovitch, selected Misty Lown and MTJGD after working closely together for the past four years. Misty Lown's studio, Misty's Dance Unlimited, was YPAD's first Visionary Sponsor and first certified studio, and MTJGD became YPAD's first certified organization.
"While the decision to grow, and thereby pass along, our youth advocacy programs was difficult, selecting Misty Lown and MTJGD was easy," said Scott. "Misty's philosophy and values match ours and her commitment to the mission is undeniable."
The transfer is effective January 29, 2019.
Scott and Zanovitch founded YPAD in 2012, and YPAG formed soon thereafter. Scott said certification contributors, doctors, therapists and specialists who developed the advocacy programs' educational content will stay on to work with MTJGD through YPAD and YPAG advisory panels.
"We want to assure all studios in process of becoming certified, and all certified studios and organizations that are up for renewal, they will still have that opportunity along with the support and care from the MTJGD team," said Scott.
Zanovitch said people with questions are welcome to contact them at info@ypad4change.org or by telephone next week. (Zanovitch and Scott are teaching this week at Studio Owner University in Palm Springs, California.)
To see Scott and Zanovitch's full announcement, visit https://youtu.be/k4BPUdtzA40.