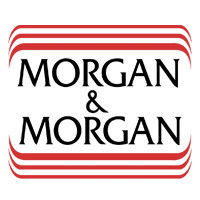 A jury in Gainesville, FL awarded $46.3 Million to the widow of a smoker in Townsend v. R.J. Reynolds Tobacco Co.
Orlando, FL (PRWEB) April 26, 2010
Morgan & Morgan attorney Greg Prysock has recovered a $46.3 million verdict for his client, Lyantie Townsend, in a lawsuit against R.J. Reynolds Tobacco Co. In Townsend v. R.J. Reynolds Tobacco Co., 08-CA-131, Florida Circuit Court (Gainesville), the jury found in favor of Lyantie Townsend, who was widowed when her husband Frank died from lung cancer in 1995. Mr. Townsend had been a smoker since age 13 or 14.
Mr. Prysock is a managing partner of the North Florida office of Morgan and Morgan and is also a partner in the firm's Orlando office. Since joining Morgan & Morgan in 1999, he has represented hundreds of clients and their families and has recovered numerous successful verdicts and settlements on their behalf. Mr. Prysock has been recognized as a Board Certified Civil Trial Attorney by the Florida Bar, a Legal Elite Attorney by Florida Trend Magazine, and a Florida Super Lawyer by Law & Politics Magazine.
About Morgan & Morgan
Morgan & Morgan is one of the largest Personal Injury law firms in the country with multiple office locations throughout Florida and the Southeast. The firm handles auto accident cases, personal injury cases, and medical malpractice cases, as well as claims against drug and medical device manufacturers. Visit Morgan and Morgan online at ForThePeople.com for a free case evaluation and information about your legal rights.
# # #