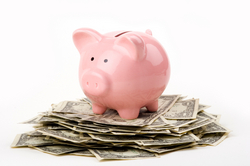 Debt is on the rise in America. We need to make our children financially literate, to ensure the don't fall into the debt trap.
Los Angeles (Vocus) August 26, 2010
Morgan Drexen, Inc recently learned of a new initiative to educate children on financial matters .In June 2010 bankruptcy filings rose in the United States by 20% compared to this time in 2009. With debt continuing to increase across America, education it seems is the key for our future generations.
The American Bankers Association (ABA) Education Foundation this month launched an initiative with kids in mind. The initiative known as Lights, Camera, Save is designed to get kids thinking creatively about saving money. A first of its kind video contest has been launched to inspire our kids to save. Laura Fisher, director of the ABA Education Foundation, the group that sponsors the program said. "Saving education is typically pretty dry, so this is a great opportunity to liven things up."
California licensed attorney Vincent Howard of Howard/Nassiri says, "Debt is on the rise in America. We need to make our children financially literate, to ensure the don't fall into the debt trap."
Howard/Nasiri uses the automated software and outsourced support services of Morgan Drexen, Inc. Director of Strategic Planning at Morgan Drexen Susan Muzila says. "Many of the consumers who engage with the attorneys supported by Morgan Drexen have taken on the debt of their children. Parents co-sign loans, and often have to take responsibility for their children not paying. This initiative by the ABA is both a great idea and essential to protect our children from the pitfalls of high debt."
Many parents are not aware of the loop- holes that exist with regards to student loans. One such law requires that a parent pay back a student loan if the student dies. The new Bureau of Consumer Financial Protection will have an ombudsman in charge of private student loans.
Karen from Bradenton, Florida, co signed her daughter's car loan. She was hoping her daughter would be responsible for the debt. Sadly, that didn't happen. The car was repossessed but Karen was left to pay off the loan, as she was the primary borrower. Karen was left with a debt of $4000 and rising.
The circumstances for Brandy from Selbyville, Delaware left her in $9000 of debt. She co-signed a credit card with her son; he maxed them out and stopped making payments. After working with an attorney based debt resolution program Brandy is now finally debt free.
Financial education is critical; children need to learn the value of money and the adversity that comes with high debt.
Media Contact;
Office- 714 923 1500
Cell- 714 3280364
###