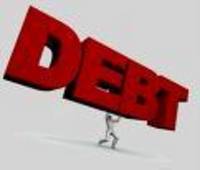 I thought I would be sued it was good to know I had attorney on my side.
Los Angeles, CA (Vocus) October 12, 2010
The soldiers and sailors credit relief act was put into place to protect those on active duty who may find it difficult to fulfill their financial obligations. Sadly, on returning from combat many soldiers find themselves deep in debt. Morgan Drexen is using automated programs that support America's legal system to help fight the war against debt.
During active duty a soldier has the right to cap interest rates on any outstanding debts. This also applies to debts incurred prior to a service member becoming active. They can also terminate a lease without any penalty. Any income earned in a combat zone is also exempt from both federal and state tax.
If a soldier decides to extend his length of service they can receive as much as a $30,000 re enlistment bonus. It may sound like the armed forces are financially secure. Sadly for many leaving the combat zone they enter the fight against rising debt.
Jeromy Humes is a Wyoming resident who says despite the great benefits he received whilst on active service constant relocated to different cities lead to his rising debt.
Jeromy says, "I moved from North Carolina to California. The cost of living is higher in California and my wages were pretty tough to live on." His debt rose when he was on active duty and despite the capped interest rates, when you're out of active service the debt rises dramatically.
Jeromy adds, "I don't think service men are paid enough, yes you get benefits but it's not tangible." Jeremy was over $50,000 in debt when he engaged with the Howard Nassiri Law Firm. The debt resolution program with the Howard Nassiri law Firm supported by Morgan Drexen for him was a great success. When Jeremy entered the program he was told it would take 3 years to clear his debt. Jeremy was free of debt in just 2 years.
This two tiered debt resolution program has proven successful for thousands of families. In a recent investigation with by Bloomberg News, the US Department of Veterans failed to inform almost 6 million soldiers and their families of an agreement to withhold lump sum payments of survivors.
Jeromy admits that there are benefits that are available to help soldiers in debt. Sadly the government does not make that information readily available. The attorney-based program was a great success for Jeremy. "I thought I would be sued it was good to know I had attorney on my side."
Media Team-
Morgan Drexen Media Team
Office- 714 923 1500
Cell- 714 328 0364
###