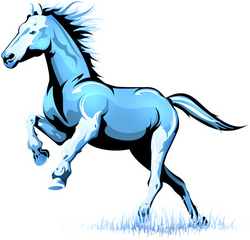 If I had no entered this program I would have nothing left right now. Through everything knowing you are debt free is the best thing.
Los Angeles, CA (Vocus) October 21, 2010
Thousands of Americans are fighting their rising debt against all odds. Debt settlement has become a dirty word in recent months. A stalled economy, high unemployment rates and the highest poverty rate for decades in America has left many struggling to make ends meet.
But there is hope for many who decide to use an attorney based debt resolution system supported with automated programming. America's legal system is leading the war on debt. Despite the negativity behind debt settlement, thousands of families are not debt free.
From Arizona to Connecticut there are licensed attorneys with a passion for helping consumers with severe financial problems. These attorneys use a two tiered debt resolution system providing a non –formal chapter13 program. They have automated their law offices using legal automation from Morgan Drexen an Anaheim based legal software specialist.
Morgan Drexen also provides intake specialists, petition processors and paraprofessional support. This allows the attorney to spend more time working with their individual clients and less time doing paperwork. This automation encourages efficiency and productivity.
But how does this automation benefit the consumer? It means simply that the consumer pays less for an attorney to help settle their debts, as Morgan Drexen automates documentation, schedule appointments and monitors the status of each individual case.
Diane Stellaccio praises the automated services of Morgan Drexen and the expertise of her attorney as she fought back against HSBC. Diane engaged with Milton Houhoutsos Jr an attorney licensed in New Jersey. She was slowly and methodically trying to reduce her debts. After paying HSBC the debt she owed after her attorney obtained a settlement Diane received a letter requesting that the debt be paid or she would be sued.
Her attorney clarified through the complex automated programs at Morgan Drexen, that HSBC had been paid. The automated complex documentation could provide a date, time and signature the debt was paid to HSBC. Morgan Drexen had such faith in their automation that they incurred the charges of the court case of behalf of Stellacio, confidently knowing that the outcome would be in the favor.
For Carol Neilsen an Arizona resident she described this debt resolution program as a blessing. The automation made it simple for her to track her settlements.
Carol had to make a decision, her husband was diagnosed with leukemia and their debt was rising. While caring for her husband they decided to enter the debt resolution program, as they feared the worst. The death of Carols husband would mean reduced income and the debts would spiral out of control.
Carol says, "I wanted to do the right thing and pay my debt. I knew when my husband passed the funds would be even more limited." With more than $13,000 in debt Carol engaged with James Galbraith attorney at Law who uses the integrated legal services of Morgan Drexen.
Carol had previously filed for bankruptcy and it was not an option she wanted to take a second time.
For her the debt resolution program worked and was very successful. Carol says. "If I had no entered this program I would have nothing left right now. Through everything knowing you are debt free is the best thing."
"It is wonderful that now I will be able to face the world knowing that I am not owing anyone. I will be able to pay my bills. I lost my husband but my pride and standing in society is still in tact."
Media Contact-
The Media Team
Office – 714 328 0364
Cell- 714 923 1500
###