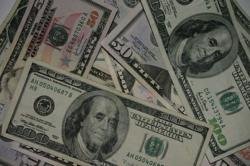 When all my debts were paid I screamed and cried so loudly that my husband ran in to the house to see what was causing the commotion. We have our lives back we are debt free and can now start living again.
(PRWEB) July 18, 2011
According to a recent study carried out by Financial Finesse reports an estimated 60% of illness is directly caused by financial stress.
Financial stress costs companies millions of dollars each year in health care expenses. Despite the recent economic crisis across the United States, the report shows a downward trend in the levels of financial stress since 2009.
Stress levels in 2009 stood around 26% decreasing to 25% in 2010, however, in 2011 much to the surprise of many economists the levels float around 16%. The report also highlights that overwhelming financial stress is much higher in women than in men. Female statistics stand around 9% while for men the level is 3%.
The report also extends to family life and finds that 21% of families with children admit to having high stress levels in contrast to 12% for those without children.
"Financial education and literacy is the key to staying stress free and debt free," according to Walter Ledda Chief Executive Officer and founder of California based Morgan Drexen.
Morgan Drexen provides integrated legal support services and in recent weeks has launched an Automated Bankruptcy Module (ABM). "Supporting more than 40 law firms nationally we improved our automation to cater for those consumers across the nation wanting to file for bankruptcy," adds Ledda
The demographic most vulnerable to financial stress are women between the ages of 30-44 and middle income Americans in general earning in the range of $60,000- $74,999 per year. The Financial Finesse report also states that married people in general have lower levels of stress compared to single Americans.
Morgan Drexen supported attorneys currently work with more than 28,000 clients working to reduce their debt. According to statistics provided by Morgan Drexen the attorneys they support with paralegal and paraprofessional services have reduced over $260 million in debt. More than 2,100 families that used the attorney-based debt resolution program had enrolled debts completely resolved.
Despite the decreasing stress levels in 2011, more than 65% of employees asked still admitted that they had some financial stress with 5% admitting their financial stress was overwhelming.
"Financial stress causes not only physical illness but can often lead to relationship problems. The relief for most people when they finally become debt free is often so great that they literally break down. The attorneys we support regularly receive thank you cards from consumers who are now enjoying a stress free, debt reduced life," admits Rita Augusta Chief Operations Officer at Morgan Drexen.
Stephanie Silver an Oregon resident admits, "When all my debts were paid I screamed and cried so loudly that my husband ran in to the house to see what was causing the commotion. We have our lives back we are debt free and can now start living again."
###