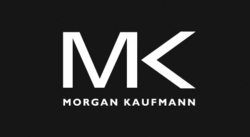 Three new Morgan Kaufmann books give readers the tools to get the most out of their data.
Burlington, MA (Vocus) October 8, 2010
In our new economy, information is power. And the data captured by ever-more-sophisticated chips and computers provides the building blocks to business success. But harnessing this power remains a strategic challenge for many businesses. Three new Morgan Kaufmann books give readers the tools to get the most out of their data.
Managing Time in Relational Databases by Tom Johnston and Randall Weis shows how to make the rich information content of bi-temporal data available to business users, while simplifying the design, maintenance and retrieval of that data. Metadata declarations eliminate the need to directly model temporal data. Temporal data maintenance is isolated in code that can be invoked to update bi-temporal data in any database and from any application program, across the enterprise. Anyone who can write queries against conventional data will be able to write queries against the bi-temporal data structures described in this book.
The Practitioner's Guide to Data Quality Improvement by David Loshin shares the fundamentals for understanding the impacts of poor data quality, and guides practitioners and managers alike in socializing, gaining sponsorship for, planning, and establishing a data quality program. This book shares templates and processes for business impact analysis, defining data quality metrics, inspection and monitoring, remediation, and using data quality tools. Never shying away from the difficult topics or subjects, this is the seminal book that offers advice on how to actually get the job done.
SQL for Smarties, 4th Edition by Joe Celko was hailed as the first book devoted explicitly to the advanced techniques needed to transform an experienced SQL programmer into an expert. Now, 15 years later and in its fourth edition, this classic reference still reigns supreme as the only book written by a SQL master that teaches programmers and practitioners to become SQL masters themselves! These are not just tips and techniques; also offered are the best solutions to old and new challenges. Joe Celko conveys the way you need to think in order to get the most out of SQL programming efforts for both correctness and performance. New to the fourth edition, Joe features new examples to reflect the ANSI/ISO Standards so anyone can use it. He also updates data element names to meet new ISO-11179 rules and he expands coverage of SSD, parallel processors and how new hardware will change how SQL works, all with the same experience-based teaching style that made the previous editions the classics they are today.
About the Authors
Tom Johnston is an independent consultant specializing in enterprise data architecture, and in relational, object-oriented and data warehouse modeling in various industries, including telecommunications, health care, banking, retailing and transportation. He is also a regular columnist for DMReview and other industry-leading magazines and journals. His Web site is http://www.MindfulData.org.
Randall Weis is founder and CEO of InBase, Inc, and has more than 25 years of experience in IT and IT management, specializing in enterprise data architecture. Weis' technical expertise is in sophisticated, multi-tiered systems. He has designed logical and physical data models and implemented several high profile, very large database systems in the financial and insurance industries.
David Loshin is President of Knowledge Integrity, Inc., a company specializing in data management consulting. The author of numerous books on performance computing and data management, including Master Data Management (2008) and Business Intelligence – The Savvy Manager's Guide (2003), and creator of courses and tutorials on all facets of data management best practices, David is often looked to for thought leadership in the information management industry.
Joe Celko served 10 years on ANSI/ISO SQL Standards Committee and contributed to the SQL-89 and SQL-92 Standards. He has written over 900 columns in the computer trade and academic press, mostly dealing with data and databases. Joe has authored eight books on SQL for Morgan Kaufmann.
New Releases
The Practitioner's Guide to Data Quality Improvement
By David Loshin
ISBN: 9780123737175
Nov 2010 | Softcover | 440 pp
59.95 USD | 42.92 EUR | 36.99 GBP
Joe Celko's SQL for Smarties, 4th Edition
Advanced SQL Programming
By Joe Celko
ISBN: 9780123820228
Nov 2010 | Softcover | 816 pp
64.95 USD | 46.95 EUR | 39.99 GBP
Recently Released
SQL Clearly Explained, 3rd Edition
By Jan L. Harrington
ISBN: 9780123756978
May 2010 | Softcover | 480 pp
54.95 USD | 39.95 EUR | 33.99 GBP
Managing Time in Relational Databases
How to Design, Update and Query Temporal Data
By Tom Johnston and Randall Weis
ISBN: 9780123750419
Aug 2010 | Hardcover | 512 pp
69.95 USD | 50.95 EUR | 42.99 GBP
COMING SOON
Entity Resolution and Data Quality Improvement
By John R. Talburt
ISBN: 9780123819727
Jan 2011 | Softcover | 272 pp
49.95 USD | 35.95 EUR | 30.99 GBP
Developing High Quality Data Models
By Matthew West
ISBN: 9780123751065
Jan 2011 | Softcover | 408 pp
64.95 USD | 46.95 EUR | 39.99 GBP
Data Mining, 3rd Edition
Practical Machine Learning Tools and Techniques
By Ian H. Witten, Eibe Frank, and Mark A. Hall
ISBN: 9780123748560
Feb 2011 | Softcover | 650 pp
69.95 USD | 50.95 EUR | 42.99 GBP
ABOUT MORGAN KAUFMANN
Morgan Kaufmann has been bringing the knowledge of experts to the computing community since 1984. Our goal is to provide timely yet timeless content to research and development professionals, business leaders and IT managers, everyday practitioners, and academia. We publish textbooks and references in Artificial Intelligence, Computer Networking, Computer Architecture, Computer Graphics & Game Development, Data Management & Business Intelligence, Software Engineering, and User Experience & Human Computer Interaction. For more information, visit http://mkp.com.
ABOUT ELSEVIER
Elsevier Science & Technology Books has provided award-winning, leading-edge data and education resources to information professionals worldwide. By delivering world-class solutions both in print and online, Elsevier S&T Books is proud to play an essential role in some of the most distinguished scientific and technology communities in existence today. From economics and public health to microbiology and genetics, we have a wide variety of books and ebooks online for you to choose from.
Elsevier is a world-leading publisher of scientific, technical and medical information products and services. The company works in partnership with the global science and health communities to publish more than 2,000 journals, including The Lancet (thelancet.com) and Cell (cell.com), and close to 20,000 book titles, including major reference works from Mosby and Saunders. Elsevier's online solutions include ScienceDirect (sciencedirect.com), Scopus (scopus.com), Reaxys (reaxys.com), MD Consult (mdconsult.com) and Nursing Consult (nursingconsult.com), which enhance the productivity of science and health professionals, and the SciVal suite (scival.com) and MEDai's Pinpoint Review (medai.com), which help research and health care institutions deliver better outcomes more cost-effectively.
###