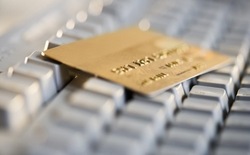 Using an attorney based debt resolution program is a great success.
Los Angeles, CA (Vocus) November 15, 2010
Indiana resident Robert Gibson thought his chances of financial freedom were over as his personal debt continued to rise. The slow economy forced Robert to move for new employment. He survived using credit cards.
"I had to do something, creditors were calling on a regular basis," admits Robert. Robert engaged with the Williamson Law Firm who work to provide a two-tiered debt resolution program based on financial circumstances. Like many American consumers Robert's biggest fear was that his credit would be completely ruined.
Robert was struggling to make even the minimum payments on his $17,000 of debt. The credit cards kept arriving and the debt kept rising. After relocating for work Robert started to fall behind on his payments. "I was paying the minimum payments but it wasn't really affecting the balance, so I had to do something."
After engaging with the Williamson Law Firm Robert had access to an attorney who could guide him through his financial concerns. Robert knew that entering a debt resolution program would affect his future credit. Much to his surprise upon settling his final debt with his creditors he received an offer for a credit card from the very creditor his attorney had negotiated with.
The Williamson Law Firm uses the automated documentation services of Morgan Drexen, Inc. "The automation provided by Morgan Drexen saves time and money, which means ultimately the consumer saves money. That's important for consumers in financial difficulty."
Robert was surprised that he was able to obtain more credit so quickly. Although thrilled that his credit rating was not completely destroyed by years of rising debt; his feelings regarding the offer were mixed.
"I felt like they were trying to get more money from me. The attorney had negotiated and here they are offering me more credit. I struggled to pay them the first time," says Robert. "I am debt free and if I could sum it up in one word it would be wonderful, just wonderful."
Morgan Drexen CEO Walter Ledda says, "Using an attorney based debt resolution program is a great success. At Morgan Drexen we have the ability to automate all documentation to save the attorney time and money. However, when a consumer becomes debt free it is all too easy to fall back into the debt trap. Consumers should think twice about entering into new credit relationships; not being dependent and credit cards will bring financial freedom, that's a much better option."
Media Contact-
Raychel Harvey-Jones
Office- 714 923 1500
Cell- 714 328 0364
# # #