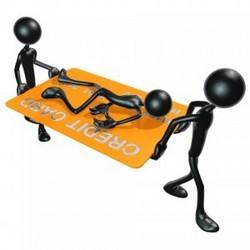 Clients are definitely more comfortable to have access to an attorney and are very grateful for the expertise an attorney provides.
Los Angeles, CA (Vocus) October 27, 2010
Americas consumers can now feel much safer entering a debt reduction program as a new Federal Trade Commission ruling on upfront fees takes effect today. Much of the new rule took effect on September 27th except the ban on upfront fees as of today it is now illegal to charge upfront fees.
State laws that offer a higher protection for the consumer will still apply. There are 20 states that cap the fees that a debt reduction program can charge; these fee caps will not be affected by the new FTC rule.
These new protections will make it safer for a consumer to enter into a debt resolution program. Despite months of criticism, thousands of Americans have reduced and eliminated their debts. Morgan Drexen CEO Walter Ledda says, "Consumers still need to take care when engaging with a debt settlement company."
Ledda Says. "Regardless of whether the company's business methods fall under the telemarketing rule or not I would suggest that consumers don't do business with any debt relief company that asks for a fee upfront."
Morgan Drexen provides legal support services to attorneys across America. They support attorneys in areas of Family Law, Personal Injury, and those dealing with high debt levels. Working with an attorney -based debt resolution program offers both peace of mind for the consumer and the access to someone who understands the complexity of the law.
Shirley Doolittle a resident of Arizona engaged with James Galbraith attorney at law, who uses the automation of Morgan Drexen. Shirley owned 7 credit cards with debt over $14,000. "I spoke to the attorney several times. If I had not engaged with this program I couldn't have afforded an attorney. I had faith in them and Morgan Drexen." Shirley admits. " Being debt free is wonderful, I can't explain it."
James Galbraith says,"Clients are definitely more comfortable to have access to an attorney and are very grateful for the expertise an attorney provides."
For Lorraine Dannenberger it was more than $18,000 in debt that led her to seek help. After loaning money to her grandchildren that was never returned, she also engaged with Galbraith attorney at law to reduce her debt. Lorraine says, "It seems unfair it was the rising interest after missing payments that led to my financial problems. I contacted the attorney often, they got the debt settled."
Beyond the prohibition on advance fees, debt settlement firms are subject to new rules requiring them to disclose to consumers the time it will take to reduce the debt, and how much money consumers must set aside before a settlement offer will be made.
The attorney -based debt resolution platform supported by the complex automated documentation of Morgan Drexen is clearly a success for many Americans. These compliant debt reduction platforms will benefit from tighter regulations as they continue to fight America's debt.
Media Contact-
Raychel Harvey-Jones
Office- 714 923 1500
###