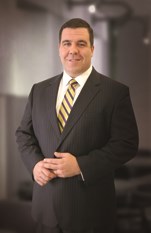 We look forward to broadening Shawn's focus as he continues to deliver successful solutions to companies in the high-growth and technology markets.
McLean, Virginia (PRWEB) February 27, 2013
MorganFranklin Consulting, a business and technology consulting firm that delivers financial management, performance improvement, and technology enablement solutions to industry and government clients, today announced the promotion of Shawn Degnan to Managing Director. In this role, Degnan is responsible for leading MorganFranklin's initial public offering (IPO) readiness services, specifically focusing on serving the high-growth and technology markets. He will also oversee client service delivery and business and people development efforts, drawing on his more than 14 years of experience in transaction services, SEC reporting, technical accounting, Sarbanes-Oxley (SOX) compliance, and International Financial Reporting Standards (IFRS).
"Since joining MorganFranklin in 2010, Shawn has been consistently recognized for his ability to manage large teams for publicly and privately held businesses and deliver high-quality service," said Ron Morgan, co-founder of MorganFranklin Consulting. "He is a proven leader with strong technical, interpersonal, and project management skills who excels at client service. We look forward to broadening Shawn's focus as he continues to deliver successful solutions to companies in the high-growth and technology markets."
During his tenure with MorganFranklin, Degnan has led numerous successful IPO readiness efforts for clients preparing to enter the public markets. He assists clients with the audit and SAS 100 review process, internal control design gap analysis, and preparation of quarterly and annual S-X compliant financial statements and registration statements. In addition, Degnan has focused on transaction advisory services, financial reporting, accounting support, and technical accounting matters, primarily in the areas of revenue recognition, lease accounting, business combinations, complex equity instruments, and stock-based compensation. He has also led post-merger integration services for multimillion-dollar acquisitions, providing project management around financial process and technology redesign.
Prior to joining MorganFranklin, Degnan spent 12 years with Ernst & Young LLP in the Assurance practice leading the audits of several large, global SEC registrants and advising clients on various complex accounting and reporting matters. He also completed a three-year international rotation in Ernst & Young's Global Capital Markets Group in Frankfurt, Germany, leading multiple public filings into U.S., European, and Asian markets. Degnan has significant domestic and international experience serving both public and privately held companies in a variety of industries including high technology, financial services, media and entertainment, and manufacturing. He holds a Bachelor of Science degree in accounting, finance, and internal audit from the State University of New York at Buffalo.
"Collaboration is at the core of our business, and I look forward to continuing to combine expertise in financial management, performance improvement, and technology enablement to deliver unique solutions to our clients," Degnan said. "For me, it is all about delivering tangible value to our clients so they can achieve long-term success. I think that begins by focusing first on developing our most valuable asset: our people."
# # #
About MorganFranklin
MorganFranklin Consulting, with headquarters in McLean, Va., and London, provides business consulting and technology solutions to public companies, fast-growing private companies, and U.S. government agencies. In 2012, the company was recognized by Consulting magazine as one of the "Best Firms to Work For" in the nation. MorganFranklin was also named to the 2012 Inc. 500|5000 list of the nation's fastest-growing private companies. Third-party customer satisfaction surveys highlight the company's reputation for being hands-on, flexible, and skilled at bringing diverse groups together to complete projects on time and within budget. To learn more about the company and its capabilities, visit http://www.morganfranklin.com.