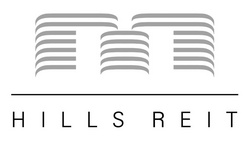 TOKYO (PRWEB) October 14, 2008
MHR recorded 4,823 million yen in operation revenues, 2,442 million yen in operation profit and 1,832 million yen in net profit in the fourth period, and declared a dividend per unit of 14,117 yen.
As for the outlook for the fifth fiscal period, MHR has acquired a portion of Akasaka Tameike Tower and ARK Mori Building on September 30, 2008, and its portfolio has grown over 200 billion yen (acquisition price basis). MHR plans to sell one residential unit of Moto-Azabu Hills during this period, and forecasts a dividend per unit of 13,500 yen.
About Mori Hills REIT
Mori Hills REIT Investment Corporation (MHR) seeks to increasingly enhance the profitability of assets under management and the value of assets by focusing on the competitiveness and the ability to create value attributable to "urban" assets (central Tokyo being the core area) and by concentrating investment into "urban" areas.
Mori Hills REIT invests largely in properties that reflect the company's "Hills" concept – areas that typify the lifestyles and work-styles of the 21st century. Mori Hills REIT is the realization of Mori Building's goal of creating an investment vehicle that will enable all investors to own premium, central Tokyo property and participate in the enhancement of our cities.
Ratings: Moody's Investors Service, Inc.   Issuer rating   A3
Japan Credit Rating Agency, Ltd. (JCR) Senior Long-term credit rating AA- For more information, please visit our website http://www.mori-hills-reit.co.jp/eng/
This press release includes forward-looking statements about business performance; however, no guarantees are implied concerning future business performance. Although the data and opinions contained in this press release are derived from what we believe are reliable and accurate sources, we do not guarantee their accuracy or completeness.