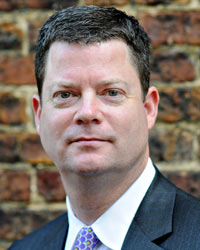 Tires are literally where the rubber meets the road, and if they are not safe, neither are the car, its driver or passengers, pedestrians or anyone around that car.
Morristown, TN (PRWEB) April 27, 2012
East Tennessee automotive product liability attorney F. Braxton "Brack" Terry said today that several recent recalls of automobile tires for manufacturing defects indicates the ongoing risks faced by drivers.
"It is deeply concerning that tens of thousands of tires from several different manufacturers have been found to violate federal standards and are therefore the potential source of automobile accidents," said Terry, a partner with Terry, Terry & Stapleton, a Tennessee personal injury firm with offices in Morristown and Greeneville.
In recent weeks, Terry said, five tire manufacturers have agreed to recalls issued through the National Highway Traffic Safety Administration (NHTSA) because of defects, including:

Michelin North America, Inc. (several models of Michelin tires), potentially 77,775 units.
Cooper Tire & Rubber Co. (Discoverer H/T tires), potentially 1,084 units.
PT. Multistrada Arah Sarana, Tbk (Achilles Desert Hawk A/P light truck tires), potentially 36,592 units.
Del-Nat Tire Corporation (Chaparral Radial XT tires), potentially 2,663 units.
Yokohama Tire Corporation (Yokahama tires), potentially 6,254 units.
(See the NHTSA website for specific tire recall information.)
A failed tire can cause a car to suddenly swerve, stop or roll, and it is a crash hazard to anyone in the vicinity, according to Terry.
"Tires are literally where the rubber meets the road, and if they are not safe, neither are the car, its driver or passengers, pedestrians or anyone around that car," he said.
"Faulty tires are potentially deadly tires."
The Terry, Terry & Stapleton law firm represents individuals throughout East Tennessee who have been injured or lost loved ones in accidents caused by faulty automotive parts, including tires.
Terry said a product liability lawsuit offers a means of securing compensation for personal injury or wrongful death suffered in car crashes caused by automotive defects.
A personal injury or wrongful death lawsuit brought in an automotive product liability case requires investigation and analysis of all potential causes of the accident, and identification of all parties potentially responsible for the defect, Terry explained.
"Accident victims are likely to be unaware of the true cause of an auto accident and their injuries unless they consult an experienced product liability attorney," he said. "The police are not tasked with making this kind of investigative effort, and insurance companies don't want to make this kind of effort.
"If a person has been hurt in a car crash caused by tire failure, or another product failure, they can check the Web to see if there was a recall in force," he continued.
"But regardless of whether there was a recall, it's important to also contact an experienced personal injury attorney to review the facts and determine one's legal options."
About Terry, Terry & Stapleton
Terry, Terry & Stapleton is an East Tennessee law firm of personal injury lawyers and criminal trial attorneys that has served the region for more than 46 years. The firm handles personal injury and wrongful death cases, including car accidents, motorcycle accidents, truck accidents, boating accidents, workplace injuries, Social Security disability claims, medical malpractice lawsuits and products liability cases. For more information, call (800) 518-3779 or use the firm's convenient online form.