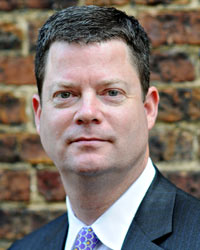 Our state should strongly consider the recommendations in this report. Our law firm supports any measures that would make our roads safer for everyone.
Morristown, TN (PRWEB) December 14, 2011
Reacting to MADD's recent "Report to the Nation," Morristown car accident lawyer F. Braxton "Brack" Terry said more work needs to be done to reduce drunk driving in Tennessee.
"Drunk driving causes too many accidents, injuries and deaths in Tennessee. It is one of the worst examples of reckless driving," said Terry, whose Morristown personal injury law firm represents the victims of auto accidents throughout Eastern Tennessee, including accidents caused by impaired drivers.
"Our state should strongly consider the recommendations in this report," he said. "Our law firm supports any measures that would make our roads safer for everyone."
Mothers Against Drunk Drivers (MADD) released the report in connection with the fifth anniversary of the advocacy group's "Campaign to Eliminate Drunk Driving." The report rated each state on its efforts to combat impaired driving.
MADD gave Tennessee only two out of five stars. The group commended the state for making "significant strides in reducing drunk driving" by passing laws that require ignition interlock devices for high-blood alcohol concentration (BAC) drivers and repeat offenders. However, MADD urged Tennessee to require the interlock devices for all DUI convictions, including first-time offenses.
The group also called for the state to adopt measures that allow law enforcement officers and driver's license authorities to immediately revoke driving privileges of suspected DUI offenders upon arrest. This process is called Administrative License Revocation, or ALR.
"Driving is a privilege, and when a person abuses that privilege by drinking and driving, they need to face the consequences, which should include reasonable restrictions on their driving," Terry said.
According to Terry, statistics show that drunk driving is a serious problem in Tennessee.
The Tennessee Highway Patrol reports that its officers arrested 3,179 drivers for driving with a BAC of .08 or above in 2010. Those numbers include a combined 416 DUI arrests in Cocke, Grainger, Greene, Hamblen, Jefferson, Knox, Sevier and Union counties. They do not include arrests made by local law enforcement.
Out of the total 989 traffic fatalities on Tennessee roads in 2009, roughly one-third involved drivers with a BAC of .08 or higher and 20 percent involved drivers with a BAC of .15 or above, according to the National Highway Traffic Safety Administration.
"When a drunk driver harms another person – whether it's another motorist, passenger or pedestrian – they need to be held accountable," Terry said. "That's why it's important for victims and their families to contact an experienced Tennessee drunk driving accident attorney without delay in order to seek justice."
Terry pointed out that punitive damages are available in a personal injury or wrongful death lawsuit against a drunk driver (and their insurance company). Punitive damages are intended to punish and deter especially wrongful conduct, he said.
"Our state recently capped punitive damages in civil lawsuits at $500,000 or two times the total amount of compensatory damages – whichever is greater," Terry said.
"However, I commend our legislature for not applying that cap to cases in which a person has been injured or killed by a drunk or drugged driver. It sends a message that our state takes impaired driving seriously. We need to continue to take it seriously."
About Terry, Terry & Stapleton
Terry, Terry & Stapleton is a firm of personal injury lawyers and criminal trial attorneys that has served East Tennessee residents for more than 46 years, including residents of Morristown, Rogersville, Newport, Knoxville, Kingsport, Johnson City, Jefferson City and Greeneville. The firm handles personal injury and wrongful death cases, including car accident claims, workplace injuries, Social Security disability claims, medical malpractice lawsuits and product liability cases. For more information, call (877) 479-9588 or use the firm's convenient online form.
###