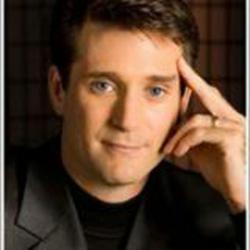 (PRWEB) June 19, 2013
Subscriptions to Mort Fertel's "7 Secrets to Fixing Your Marriage" hit record numbers, surpassing one million subscribers, making it one of the most popular marriage trouble resources in the world.
The pace of subscriptions also increased; the 2 million subscriber mark will be reached in less than half the time.
Mort Fertel's report "7 Secrets to Fixing Your Marriage" is based on the Marriage Fitness method for saving marriages. The free report unlocks the secrets to marital reconciliation and offers working strategies, pointed advice, and compelling success stories as examples.
Many of the "7 Secrets…" subscribers go on to join the Marriage Fitness Tele-Boot Camp, which is the most popular and successful Marriage Fitness program that Mort Fertel offers. The program has been featured on national TV, in media outlets throughout the world, and is endorsed by world-renowned experts as well as hundreds of counselors and therapists.
The Marriage Fitness program's high success rate, especially in cases where one spouse is being unfaithful or otherwise obstinate, has attracted the attention of professionals, clergy, and the media, and given hope to thousands of people vying to keep their family together. Mort Fertel has also become the "go to" marriage guru for celebrities and professional athletes, some of whom hire him for multi-day "house calls."
According to Fertel, love is not a mystery. Instead, the quality of a marriage is determined by how closely a couple adheres to certain 'relationship laws.' Fertel has identified and organized these laws into a simple, easy to implement system. Case studies show that his Marriage Fitness system is twice as likely to save a marriage than traditional counseling.
The Marriage Fitness program is an alternative to marriage counseling. Whereas marriage counseling requires the participation of both spouses and their presence in the counselor's office, Marriage Fitness can be done by one spouse or both and can be done from the home or office using CD's, teleconferences conducted by Mort Fertel, workbooks, and other self-guided resources.
About Mort Fertel: Mort Fertel is a world authority on the psychology of relationships. He has been featured as an expert on ABC, NBC, CBS, PBS and Fox television networks, as well as dozens of publications, including Glamour Magazine and Family Circle, to discuss his Marriage Fitness System. His program is endorsed by a wide variety of mental health professionals, and he has helped save thousands of marriages. Fertel graduated from the University of Pennsylvania, was the CEO of an international nonprofit organization, and is a former marathon runner. He lives with his wife and five children (including triplets!) in Baltimore, MD.