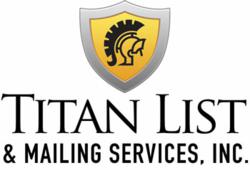 We have seen many mortgage shops sink large budgets into a HARP marketing campaign, only to find out that their banks refuse applicants that should be eligible under the new HARP program
Deerfield Beach, FL (PRWEB) May 30, 2012
The first version of HARP was launched in 2009 to help over 5 million underwater homeowners, but proved to be unhelpful to the majority of homeowners, due to the stipulation that the borrower needed to have a LTV (loan to value) ratio between 80 to 125 percent. HARP 2.0 was remodeled to virtually eliminate the LTV stipulation, with the primary requirements being a good credit history and no late payments. However, many banks and investors are refusing to honor the new HARP guidelines. Titan List & Mailing Services, Inc., a leading direct mail mortgage marketing firm, discusses the impact this is having on mortgage shops.
Many industry analysts viewed HARP 2.0 as a potential game changer to millions of underwater borrowers unable to refinance. Amid the speculation, mortgage shops have sunk huge budgets into marketing campaigns targeting Fannie Mae / Freddie Mac borrowers that are potential candidates to refinance under the new HARP program. However, many banks are reneging on the guidelines as they are written, and are creating their own allowable LTV ratios and restricting loan sizes.
"We have seen many mortgage shops sink large budgets into a HARP marketing campaign, only to find out that their banks refuse applicants that should be eligible under the new HARP program," says Jared Braverman, director of marketing at Titan Lists. "We advise mortgage shops to research their bank's fine print to determine whether they offer unlimited LTV or if there is a cap on the maximum allowable."
To many underwater homeowners, the HARP Home Affordable Refinance Program offers a much needed relief. While many mortgage shops are having great success with the new program, it is clear that some research is necessary to avoid damaging the bottom line and the reputation of brokers looking to break into the HARP market.
ABOUT TITAN LIST & MAILING SERVICES, INC.
Titan List & Mailing Services is a full service advertising and design agency specializing in direct mail and mortgage marketing, mailing lists and data lists, internet marketing and SEO, and website design/ graphic design. Titan List has been around since 1998, and has a team of highly qualified individuals with experience in the marketing trends that fit your business. Unlike other agencies that source their work out, Titan Lists handles the entire campaign in-house - Data Lists, Design, Printing, Mailing, and Postage.
For more information please call or visit:
http://www.TitanLists.com | 800.544.8060