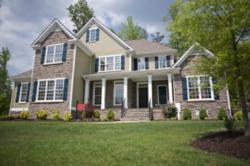 When you are able to deliver leads based on people who are online filling out forms for these programs on their own accord versus people who have simply browsed Google, you are giving your client a shot at a much more invested and serious borrower.
Las Vegas, Nevada (PRWEB) June 14, 2013
MortgageLeads.org, an online and offline marketing solutions company that uses multiple avenues to find interested home buyers and pass these "leads" on to mortgage lenders, reports that lead generation specialists are seeing high conversion rates by targeting loan-specific followers (i.e., potential borrowers who have been picked as leads after filling out information specific to a loan program) as conventional mortgage rates rise and programs like the Home Affordable Refinance Program (HARP) have drawn increasing numbers of borrowers. MortgageLeads.org also reports that it has capitalized on this growing trend through the use of multi-tier marketing campaigns, which include Internet, paper mail, TV and phone outreach.
In its most recent Refinance Report published June 12, 2013, the Federal Housing Finance Agency (FHFA) found that 98,982 borrowers refinanced on a mortgage in March through HARP. This brings HARP's total refinances since the program began in 2009 to nearly 2.5 million, a number that has seen exponential trajectory since provisions in late 2011 made HARP more attractive to deeply underwater borrowers. What this continuing trend means for mortgage lenders looking to acquire leads through top-tier mortgage lead providers like MortgageLeads.org, is that multi-tier marketing strategies that aim at loan-specific followers—such as home buyers researching HARP—are becoming the most efficient solution when it comes to converting on potential leads.
CLICK HERE to get a quote from a mortgage lead generation specialist.
Joshua Conklin is Director of Business Development at MortgageLeads.org, and elaborates on how his company is netting conversion rates for their clients that are outperforming industry standards. "With interest rates rising on conventional mortgages, and loans like HARP and FHA becoming increasingly popular, we've been able to come through for our clients by targeting potential refinancers and mortgagees who are currently doing research on these very programs," Josh Conklin explains. "When you are able to deliver leads that are based on people who are online filling out forms for these programs on their own accord versus leads of people who have simply browsed Google for related material, you are giving your client a shot at a much more invested and serious borrower."
Where the multi-tier strategy comes in is that the advanced data-aggregating systems available to companies like MortgageLeads.org allow them not only to pick up on strong loan-specific borrowers via the Internet, but also to target these particular potential clients via mortgage direct mail, predictive dialing, and mortgage live transfers, among other tools. "A multi-tiered strategy offers the benefit of not putting all your eggs in one basket, and thus catering to a diverse market with diverse marketing needs to reach different types of borrowers," Says Conklin. And giving merit to this point, Conklin adds, "Our real-time Internet leads in many instances are yielding double the contact and conversion ratios in comparison with many of the top lead vendors in this space, which means that our average cost per funded loan is dramatically less. And that's only one example of the effective suite of marketing tools that we've been using to capitalize on this increasingly loan-specific-borrower's market."
As the nation has seen 294,309 HARP loans this year, historically low VA loan rates, and a widespread boomerang buying trend through the relaxed standards of FHA loans, it's clear that using multi-tiered marketing to cater to loan-specific followers presents a tremendous opportunity for lead conversion in 2013. And with companies like MortgageLeads.org capitalizing on these sophisticated technological strategies, it's only evident where the nation's lenders should turn.
About Joshua Conklin:
Joshua Conklin is a mortgage lead generation expert and the Director of Business Development at MortgageLeads.org. With more than a decade of experience in interactive media, branding and marketing solutions, Conklin has established himself as a pioneer in the field of mortgage-lead acquisition, and is at the forefront of this increasingly versatile and upwardly mobile market. Conklin currently practices out of Las Vegas, Nevada, and can be reached at 708-208-2103.