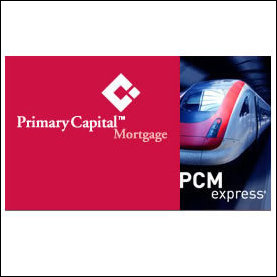 Our high LTV home loan program has proven to be very successful, as it appeals to borrowers with excellent credit histories
Atlanta, GA (PRWEB) January 19, 2007
Primary Capital Mortgage, the premier residential mortgage lender, has expanded its high LTV loan program to include some exciting new options for borrowers. The lender's high LTV home loan program is targeted toward borrowers with A+ credit, allowing them the flexibility of a loan that does not require a down payment and also does not require mortgage insurance.
Primary Capital's high LTV home loan program covers primary residences as well as second homes and investment properties, and all loans are available with an interest-only option. In addition, the mortgage lender's program allows 100% cash-out transactions for those who need to take advantage of equity from their homes for investments or other financial opportunities.
The enhancements to the high LTV home loan program from this mortgage lender include:
Increased loan amounts. Full-document loans for primary residences that will be owner occupied are available up to $1 million. In addition, stated-income loans are available for up to $750,000, while second-home loans are available for up to $650,000.
Extended lock periods of up to 180 days, which can be particularly beneficial when factoring in the time for construction of a new home.
Non-warrantable condos are now accepted.
"Our high LTV home loan program has proven to be very successful, as it appeals to borrowers with excellent credit histories," said George Phelps, CEO of Primary Capital Mortgage. "We believe that these important enhancements to the program will give a further advantage to brokers and borrowers who work with us while we continue to provide the same high level of customer service that the industry has come to expect from Primary Capital Mortgage."
Mortgage brokers can learn more about the high LTV program through Primary Capital's wholesale mortgage portal, PCMexpress. Borrowers interested in this program can find out more through Primary Capital's consumer portal, Mortgage in Motion.
About the Company
Primary Capital Mortgage is a leading residential mortgage lender headquartered in Atlanta. The company offers innovative products and services through three channels: wholesale lending, online mortgage program, and retail lending. Currently operating in 23 states, Primary Capital Mortgage closes over $1 billion in business annually. For more information, brokers are invited to visit PCMexpress.com and consumers can check out Mortgage-in-Motion.com.
###