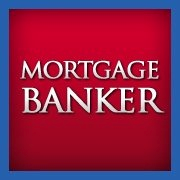 Loan officer jobs are available in San Diego, call today!
San Diego, California (PRWEB) May 30, 2013
Recent mortgage branch opportunities in San Diego have lenders looking for new licensed mortgage loan officers to fill positions. AnikimCreditCorp.com a mortgage consulting firm launched a new hiring campaign to assist their lending partners to find top producing loan officers in San Diego. The new ads are being places everywhere on the internet to try to staff these new locations quickly. With the new wave of refinances slowing down, lenders are looking to work with the purchase market in San Diego. Even through inventory is light at the moment, smart mortgage bankers are building Realtor relationships in anticipation for when banks start releasing more inventory. The new loan officer jobs are needed for new locations that recently added by some of the top mortgage bankers in Southern California. The new locations are also looking for processors and underwriters as well. The career opportunity could not be better for individuals looking to work in one of the most desirable cities in the US. The loan officer jobs include exclusive mortgage leads and health insurance options. The consulting firm states there are multiple career options available even mortgage branch opportunities for qualified loan officers. Individuals with a proven track record can manage or even open a new location, and have the abiliy to hire and train their own staff. To discover the different mortgage jobs recently available, or to find out more about mortgage lending in San Diego and surrounding cities visit the company's website, http://anikimcreditcorp.com/
The consulting firm has helped mortgage lenders open new branch locations and now look to fill the seats with the top experts in the industry. Professional SEO services are being used to promote the loan officer job openings .The firm uses Social media, video campaigns, and mortgage banking forums to assist the company to help with the new acquisition of clients. The company is actively looking for those looking for mortgage branch opportunities everywhere in the county to partner them with the right bank. So the company continues its expansion online, and throughout the mortgage community looking for qualified candidates. To learn more about the firm, or the services they provide, contact the company directly and speak with an acquisition executive. Interested parties can also visit one of the company's Facebook pages, https://www.facebook.com/MortgageNetBranchOpportunities
About the company: AnikimCreditCorp.com was started after the mortgage crisis to help struggling loan officers and net branches find mortgage banks that were able to sustain through the tough times. Since then the company has built relationships with banks and brokers throughout the county and helps place mortgage loan officers with job and branch opportunities. The company also helps connect some of their banker clients with a scratch and dent residential mortgage loan outlet to help clear warehouse lines.
Contact: Mason Baxter
Phone: 877-889-7474