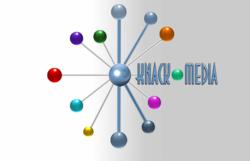 Loan officer jobs are everywhere in Orange County, call today and get a career with a mortgage banker.
Orange County, CA (PRWEB) February 04, 2013
It was only a few years ago when you couldn't find a job anywhere in Orange County if you were a loan officer. After the housing bubble, many loan officers got into the loan modification business. But now with interest rates being so low and the market stabilizing in certain areas, licensed loan officers are in demand. AnikimCreditCorp.com a nationwide recruiter for mortgage bankers and brokers, is combing their databases for originators that are licensed and ready to work. Mortgage loan officer jobs in Orange County CA have been on a steady climb over the last year, but the last quarter has been extreme. To learn more about the opportunities available in Orange County California visit, http://AnikimCreditCorp.com.
All the mortgage markets in Southern California seem to be hot, at least for needing new mortgage originators. Reverse mortgage San Diego lenders are also having a tough time finding qualified individuals to represent their banks. Also, many reverse mortgage Orange County companies are competing with standard lenders as well brokers fighting to find licensed agents. It appears to be an all-out frenzy to grab everyone they can to handle the call volume. The need for loan officers in Orange County does not seem to be going anywhere anytime soon. To view some of the recruiting videos launched by the mortgage recruiter visit, http://www.youtube.com/watch?v=Ibx_UqBYKYM
When loan officers are entering into the mortgage business for the first time they seem to adapt to the rules and regulations well, says a representative of the recruiting company. It's when the individuals that are getting back into it after a few years that are amazed with all the new requirements. Many things have changed for mortgage originators since 2008, and some find themselves overwhelmed with getting properly licensed. Also, many don't realize the time it can take to get licensed, from test, to application, to approval. One must take the National exam and pass, then go one and take each state that they wish to originate in. This is time consuming and expensive, to be able to do loans in a handful of states takes months and several thousand dollars. For this reason, there are not many mortgage loan originators in Orange County, causing a shortage.
The company is using every marketing method in the book to acquire new agents for their partners. Social media, video campaigns and using job posting sites online is helping the firm to satisfy some of the clients. But with the steady need for new loan officers, it's tough to find qualified agents for all.
About the company; Anikim Credit Corp. was started after the mortgage crisis to help struggling loan officers and net branches find mortgage banks that were able to sustain through the tough times. Since then the company has built relationships with banks and brokers throughout the county and helps place originators with the proper places to fund loans.