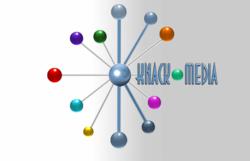 We are looking for mortgage professionals, we have the tools and technology to out perform the competition!
Orange, CA (PRWEB) October 23, 2012
Recent surge of mortgage loan officers looking for steady work has Anikim Credit Corp. placing applicants with the proper lenders. The company has been building relationships with bankers and lenders for years, and says the market appears to be turning around for some. A company representative has stated "There was a time when there was a mortgage broker on every corner and there were plenty of loan officer jobs - but it has been slow for years. I am glad that the professional people that were in this business before, can make a living again. Our phones have picked up with calls of LO's looking for a solid avenue to place loans through." With interest rates being so low, and some prospective home buyers being 3 or more years out from a foreclosure or a short sale, the purchase market is beginning to see people buying homes again. The company markets itself under common internet search terms such as "mortgage net branch" and "mortgage loan officer jobs", and includinig various other terms that people in the industry search for on a major search engine.
Many people embarking back into the mortgage banking business are looking for a mortgage banker or a mortgage broker that has the proper back-end to get the job done. Anikimcreditcorp.com has spent years building the proper relationships for their loan officers to fund loans. A company representative was quoted, "The loan programs are all basically the same; the challenge for loan officers is to find a bank that can fund loans fast. Our company takes pride in having an outlet for loan originators to work with brokers, mortgage bankers and FDIC banks. The benefits are that the mortgage loan officer can choose which one will suit them best, based on what type of structure they need to accomplish their goals." To learn more about the mortgage net branch opportunities or how becoming a VLO or virtual loan officer visit the website http://anikimcreditcorp.com
The company has also seen a growth in its reverse mortgage division, particularly in the Southern California market. Internet search terms such as "reverse mortgage San Diego" and "reverse mortgage Los Angeles" have been holding steady over the last year. The interest of loan officers in this market has also grown according to company sources.
The company, in particular, is quickly becoming the place where loan officers can fund loans through. And, the company plans on growing the bigger markets (such as California) the last couple months of 2012, then expand across multiple states in early 2013. According to company sources this company plans on bringing on over 1,000 new originators in 2013, and sees no issue in doing so. Anikim Credit Corp. uses the tools and technology that are available today to help grow their business. The use of a SEO company helps promote the company's various online marketing campaigns and uses social media to deliver real time mortgage information to its loan officers and to the consumer. The company's believes by offering such internet tools to mortgage loan officers they can keep the cost of marketing down so the originators have an easier time with origination costs. The company helps its loan officers by setting up all the internet marketing tools needed to compete in today's market.
About the company; Anikim Credit Corp. was started after the mortgage crisis to help struggling loan officers and net branches find mortgage banks that were able to sustain through the tough times. Since then the company has built relationships with banks and brokers throughout the county and helps place originators with the proper places to fund loans.