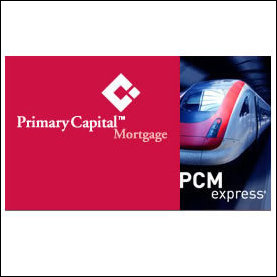 Atlanta, GA (PRWEB) January 22, 2007
Primary Capital Mortgage, the premier residential mortgage company, is pleased to introduce new enhancements for those seeking mortgage loans through its Solutions program. The Solutions program is designed to reach borrowers seeking a home loan who may have a less-than-perfect credit history and who are looking for an alternative to subprime mortgage loans.
With the Solutions program, borrowers can take advantage of a variety of mortgage loans, including a 100% investor loan, a 100% stated-income loan, or an 80/20 no-dock combo home loan that has a competitive interest rate. Interest-only options are also available.
The enhancements to Primary Capital's Solutions program are:
Borrowers who have had one late payment in the last 12 months are now eligible for a home loan through this program.
100% cash-out refinances are now allowed.
Non-warrantable condos are now allowed.
"Our Solutions program gives a second chance to those who may have previously been turned away from a home loan," said George Phelps, CEO of Primary Capital Mortgage. "With our new enhancements to the program, more borrowers will have access to a mortgage option with benefits that subprime mortgage loans can't offer - including better interest rates and better terms overall. And by working with Primary Capital Mortgage, both borrowers and brokers will enjoy our superior level of customer service and support at all stages in the mortgage process."
Mortgage brokers can learn more about the Solutions program through Primary Capital's wholesale mortgage portal, PCMexpress. Borrowers interested in this innovative program can find out more through Primary Capital's consumer portal, Mortgage in Motion.
About the Company
Primary Capital Mortgage is a leading residential mortgage company headquartered in Atlanta. The company offers innovative products and services through three channels: wholesale lending, online mortgage program, and retail lending. Currently operating in 23 states, Primary Capital Mortgage closes over $1 billion in business annually. For more information, brokers are invited to visit PCMexpress.com and consumers can check out Mortgage-in-Motion.com.
###