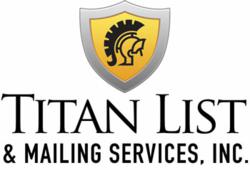 there has been a 10 fold increase in the last week with mortgage shops switching their marketing campaigns to target VA loan holders
Boca Raton, FL (PRWEB) March 23, 2012
On April 9, 2012, the FHA or Federal Housing Administration will raise the mortgage insurance premiums (MIP) for FHA mortgage applicants to 1.75% - a .75% increase. The FHA has also announced a big cost decrease for borrowers wishing to refinance with loans from before June 1, 2009. This new FHA initiative is expected to create frenzy in the mortgage refinancing market, but doesn't begin until June 11, 2012. Titan List & Mailing Services, Inc., a leading mortgage marketing firm in the United States, discusses an unusual trend within the last week that has triggered mortgage shops to shift their marketing to VA loan holders.
According to Jared Braverman, director of marketing at Titan List, "there has been a 10 fold increase in the last week with mortgage shops switching their marketing campaigns to target VA loan holders. On April 1, 2012 the FHA will be increasing the MIP's, and the new FHA decreases doesn't start until June, so many shops have shifted their focus to marketing campaigns for VA loan holders instead."
The new FHA initiatives have been making headlines in the last month following Obama's announcement on March 6, 2012, of a new initiative to cut costs on FHA loans. This new initiative has the potential to help over 3 million borrowers refinance their loans at half the cost the FHA currently charges. The policy will also increase the amount of lenders willing to refinance FHA loans, because the FHA will no longer count the loans toward the lenders 'compare ratio,' which calculates the lenders default percentage and compares it to the performance of other lenders.
While the FHA decreases promise to bring relief too many, it will be several months until borrowers with loans from before 2009 can refinance. Braverman responds "shops that specialize in FHA refinancing are using direct mail campaigns with data lists that target borrowers with loans from 12-33 months. We expect the surge in mortgage shops marketing to VA loan holders to last for a few months, and then the majority will launch massive targeted direct mail campaigns prior to the June 1st FHA decrease, to borrowers with FHA loans seasoned before 2009."
ABOUT TITAN LIST & MAILING SERVICES, INC.
Titan List & Mailing Services is a full service advertising and design agency specializing in direct mail and mortgage marketing, mailing lists and data lists, internet marketing and SEO, and website design/ graphic design. Titan List has been around since 1998, and has a team of highly qualified individuals with experience in the marketing trends that fit your business. Unlike other agencies that source their work out, Titan List handles the entire campaign in-house - Data Lists, Design, Printing, Mailing, and Postage.
For more information please call or visit:
http://www.TitanLists.com | 800.544.8060