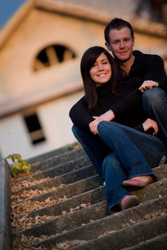 Ft Lauderdale, FL (PRWEB) February 18, 2009
As the market leader for Loan Modifications, Modification.org has helped many distressed borrowers throughout the US with modifying their mortgages. Their expert team of Loan Modification Attorneys have successfully negotiated with many mortgage holding banks and have one of the highest success rates in the nation. In many cases, these Loan Modifications reduce the interest rate, reset the monthly payment to a level more affordable to the homeowner and may even reduce the total amount owed by the borrower. The Loan Modification negotiation techniques that the professionals at Modification.org have perfected allow families facing dire financial difficulties to stop foreclosure and regain their financial footing.
Today, Modification.org announced that they will be offering a new Government Employee Discount. With this exclusive discount, homeowners employed by the Local, State, or Federal Government will receive a 25% discount on the already low Loan Modification rates. This discount is an effort by the management at Modification.org to thank all of the dedicated Americans that work so hard every day to run this country and make it great. It is a realistic possibility for many homeowners to save thousands with a Loan Modification Program allowing them to have peace of mind knowing that their family and home are safe and secure and enabling them to continue concentrating on shaping a strong future for the USA.
Todd Moss, Vice President of Modification.org states, "We felt it was our obligation to help each and every policeman, fireman, postal worker and any other government employee during these challenging times. These Americans come to work each and every day so that all of us can feel safe and confident, so all of us at Modification.org felt it was necessary for us to assist in any way we possibly can. As the leader for Attorney Based Loan Modifications, it's important that we help these employees stay in their homes and modify their mortgages to a payment they can afford."
Modification.org offers a Free Help Line for homeowners to see if a Loan Modification can help drastically save on monthly mortgage payments, and even Avoid or Stop Foreclosure. To find out more about the Loan Modification Government Employee discount go to http://www.modification.org/loan-modification-government.php or call 1-888-826-3193 for a free Loan Modification consultation.
There is no obligation for a homeowner to find out about how much they can possibly save with a Mortgage Modification and Modification.org even offers a 100% satisfaction guarantee.
###